London Hostels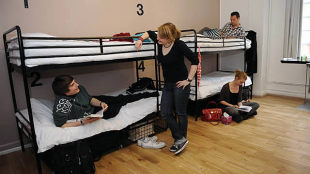 Are you looking for cheap accommodation in London? Try one of the city's many hostels.
London hostels offer a wide range of prices, services, locations and levels of comfort. If you're looking to meet other travellers, look for hostels with dorms, bars and communal areas. If you'd prefer somewhere quieter, some hostels offer private rooms and ensuite facilities.
You Might Also Like
Hostel

78 King's Cross Road, WC1X 9QG [map]

Clink78 is London's most original backpacker hostel. This former courthouse has been converted into an uber-cool hostel. Stay in a real prison cell, surf the web or chill out in one of the courtrooms!