Bed and Breakfast in London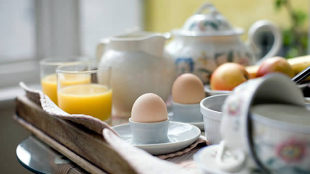 Save money on accommodation by staying in a cheap and friendly bed and breakfast in London.
Bed and breakfast (B&B) accommodation and cheap hotels in London are perfect for visitors looking to stay in the city for less. When you're out and about all day, a comfy bed and hearty breakfast are all you need!
As well as being cheaper, London B&Bs are often family run so the staff can offer plenty of insider knowledge about the local area. You can stay centrally or further out as there are bed and breakfast hotels all over the city.
You Might Also Like