Accommodation Agencies in London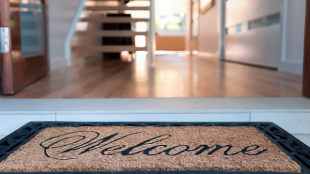 Accommodation agencies can help you find a place to stay during your visit to London.
Agencies may specialise in a particular type of accommodation such as self-catered or home stay, or they may manage a particular group of apartments.
Browse the accommodation agencies below to find the perfect place to stay in London!
You Might Also Like
Home Stay Agency

Coach House London Vacation Rentals provides excellent value, self-contained, short-stay rental accommodation for leisure and business in central London, all fully supported by our experienced team.

Accommodation Agency

116 Cromwell Road, South Kensington, SW7 4XF [map]

Crown Lawn has over twenty years' experience in providing fantastic serviced accommodation, so you can expect a personal and highly professional service.

Walking Tour

67-71 Lewisham High Street, Lewisham, SE13 5JX [map]

Twin Group Travel is one of the largest educational tours providers in the UK, offering tailor made programmes for primary schools, high schools and colleges.