Accommodation Agencies in London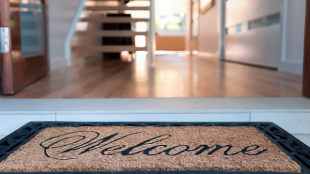 Accommodation agencies can help you find a place to stay during your visit to London.
Agencies may specialise in a particular type of accommodation such as self-catered or home stay, or they may manage a particular group of apartments.
Browse the accommodation agencies below to find the perfect place to stay in London!
You Might Also Like
Home Stay Agency

134 Kingsland Road, Hoxton, E2 8DY [map]

At Vive Unique, we offer our guests a unique living experience, staying in quality city homes, with hotel-style services. Perfect for couples, friends or families.

Home Stay Agency

Coach House London Vacation Rentals provides excellent value, self-contained, short-stay rental accommodation for leisure and business in Central London, all fully supported by our experienced team.

Self-Catering Agency

Suite 203, Winchester House, 259-269 Old Marylebone Road, NW1 5RA [map]

At ThinkDestinations, we have a full range of ideas and suggestions to ensure your client has the most memorable trip when it comes to vacation or professional touring.