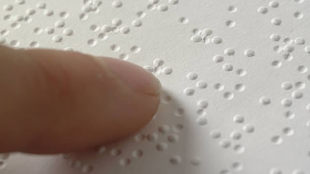 Access in London
The Access in London experts produce the essential London guidebook for anyone who has difficulty getting around. The Access in London website has extensive information to help you plan your trip. 
Action on Hearing Loss
Action on Hearing Loss is a national charity offering information, support and advice to deaf and hard of hearing people in the UK. Their website provides information about entertainment and activities. actiononhearingloss.org.uk
Artsline
Artsline has an extensive online database covering all aspects of access to arts and entertainment activities, including clubs, theatres, cinemas, music venues, galleries, museums and hotels. artsline.org.uk
Can Be Done
Can Be Done is a small tour operator organising tailor-made holidays in London and beyond for groups and individuals. canbedone.co.uk
DIAL UK
DIAL UK is a national network of local disability information and advice line services (DIALs) run by and for disabled people. It publishes a factsheet on holidays for disabled people. scope.org.uk/dial
Disability Now
Disability Now is a campaigning magazine and website for disabled people that features news and a wide range of information, including features on holidays. disabilitynow.org.uk
DisabledGo
DisabledGo provides free, detailed access information about events, services and shops. Its access guides answer the everyday questions of disabled people, their assistants, carers, family and friends. disabledgo.com
Disabled Motoring
Disabled Motoring provides information and services for drivers with disabilities. Their information officers can answer your questions about accessible parking, vehicle adaptations, congestion charging and other issues. disabledmotoring.org/information
Enabled London
Enabled London provides an online access guide to going out in London, including access maps and information on healthy living and venues in London. enabledlondon.com
GOV.UK
GOV.UK is an online service for people in England and Wales, provided by the UK government. It offers information from different government departments on everything from travel to holidays for disabled people. gov.uk/disabilities
Inclusive London
Inclusive London is an online nationwide access register to buildings, venues and services. Inclusive London's listings are compiled from Access Audits, guided telephone access assessments, information supplied by the businesses listed and user-contributed information. inclusivelondon.com
Mencap
Mencap is a UK charity working with people with a learning disability and their families and carers. Mencap publishes a holiday resource list, which provides information about holidays for people with learning and other disabilities, including information about getting financial help towards the cost of a holiday. mencap.org.uk
Motability
You can download the latest version of the Rough Guide to Accessible Britain from the Motability website. The PDF guide includes lots of information about accessible family days out in London. 
Options Holidays
Options Holidays is a not-for-profit organisation that arranges holidays for people with learning disabilities. Experienced and qualified carers are available at all times, accompanying small groups of clients with a range of mild to moderate learning disabilities. Some also have physical disabilities too. optionsholidays.co.uk
Royal National Institute of the Blind (RNIB)
RNIB is a national charity offering information, support and advice to people with sight problems in the UK. Its website is a good resource for blind and partially sighted people. In particular, it provides advice and information on leisure activities, events, specialist hotels and holiday schemes. rnib.org.uk
Time Out Open London Guide
Time Out Open London allows visitors to meticulously plan their stay in London, from arrival to departure, and gives them the most inclusive visitor experience possible. The guide includes the very best sightseeing, walks, shops, nightlife and activities for anyone with mobility or accessibility issues. Buy Time Out Open London now from Amazon
Tourism for All
Tourism for All provides information to people with disabilities and older people in relation to accessible accommodation and other tourism services. hudsons.co.uk/open-britain or tourismforall.org.uk