Here are 10 reasons why you should make tracks to see this fabulous show:
1. Boasting a unique theatrical setting, a bustling railway track runs through the middle of the auditorium, with the audience facing each other from either side of the track.
2. Showstopper alert! The play features a real 60-tonne vintage steam train that chugs out smoke and hoots in and out of the theatre.
3. See the stars of tomorrow as the cast includes a 40-strong ensemble of kids who share the child roles.
4. The play won the Olivier Award for Best Entertainment in 2011 in its former home in London's Waterloo.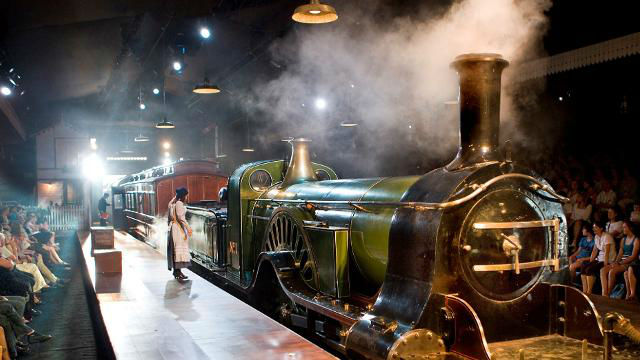 5. The new purpose-built 1,000 seat theatre is fully accessible with staff available to provide any additional assistance required.
6. Located in King's Cross, the play's venue is just minutes from the Tube station. Make a day of it with the King's Cross outdoor pool and visit the area's buzzy restaurants and bars.
7. Playwright Mike Kenny's stage adaptation of The Railway Children has loyally stuck to the structure of author Edith Nesbit's 1906 much-loved children's book.
8. The popular show captures the hearts of theatre-goers of all ages, as kids are engrossed by the immersive theatrics and adults are moved to tears by the enchanting tale.
9. £1 from each ticket sale is donated to The Railway Children Charity which stops the abuse of children living alone on the streets through early intervention. 
10. The Railway Children enjoyed sell-out seasons in its previous home at Waterloo, so buy your ticket now so you don't miss your chance to see Bobbie, Peter and Phyllis taking on the adventure of a lifetime.
Book tickets to see The Railway Children.