1. Book tickets online
The quickest and easiest way to save on London theatre tickets is to book online with us for up to a 60% discount to West End shows.
2. Visit the London TKTS booth
If you're looking to book last-minute London theatre tickets, visit the TKTS booth in Leicester Square. The TKTS booth offers half-price and discounted theatre tickets on the day of the show, and up to a week in advance.
3. Try for standby tickets and returns
You can also go directly to that theatre's box office for the chance to buy standby theatre tickets (returns and unsold tickets for that evening's performance). Pick a show you want to see and line up at the box office, but be prepared to race around for your second or third choice!
4. Make a weekend of it with a theatre break package
Lots of big West End shows such as The Lion King and Wicked partner with London hotels and restaurants to offer big savings on a theatre-focused weekend away. You can save on tickets and hotels, get the best choice of shows and seats, and add attractions, meals and travel to your package for a tailored trip.
5. Get a London Pass
London Pass holders can save up to 40% off top West End shows, as well as taking advantage of discounted entry to other major London attractions such as Tower Bridge and Westminster Abbey.

Save up to 60% on Theatre Tickets
6. Be a groundling at Shakespeare's Globe
The Globe sells 700 standing tickets to each performance for just £5. These offer the best view of the stage, and let you experience the show as a groundling – people who used to pay just a penny to watch a play at the famous theatre in Shakespeare's day.
7. Win the ticket lottery
Get a ticket to the Book of Mormon for just £20 by taking part in the daily lottery giving away a limited number of cheap tickets. Entries are accepted 2½ hours prior to each performance at the theatre. You can also enter a weekly Twitter lottery for another pair of seats for each performance.
8. Go with a group
Most theatres offer discounts for groups of 10 or more – so grab a few family members or friends and make a night of it.
9. Try some fringe theatre
Fringe theatres (smaller theatres, pub theatres or those that aren't in Central London) often host local celebrities before they start their UK tours or perform at the Edinburgh Fringe Festival, as well as new writing. Pleasance Theatre in Islington is great for stand-up, and lots of big names in comedy perform there. Tickets start at around £10.
10. Travelex National Theatre Tickets
The National Theatre has partnered with Travelex to offer almost half the seats for a range of new productions for £15 (with the rest at £25 and £35). Register for the National Theatre's email alerts to keep an eye on when new shows, including the 2016 Travelex £15 Season performances, go on sale.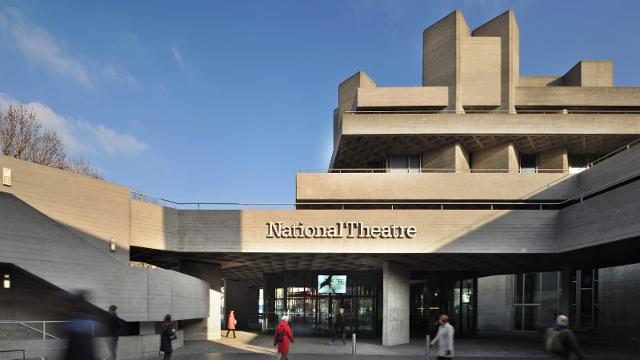 11. Take the kids
Kids Week (actually a month-long promotion in August) is all about encouraging kids to get involved in theatre. Kids aged 16 or under can go free to any participating show when accompanied by an adult paying full price. Parents can also purchase up to two extra children's tickets at half price. 
12. Matinees can be cheaper
Matinee and week night performances are generally cheaper, as are preview performances for new shows.
13. Buy from a reputable source and check the small print
Ask to see a seating plan and make sure you check whether the seats have a restricted view as these seats should be cheaper. This information should be made available to you before you buy, as these are your legal consumer rights. You should also read any forms carefully to ensure you don't sign away your legal rights.
Many reputable agents have websites offering online booking and this can be a good way to buy theatre tickets, but be careful as touts also operate over the internet. Make sure you buy your tickets from legitimate agents, such as STAR members (The Society of Ticket Agents & Retailers). Visit star.org.uk to find out more.
Always ask to see the "face value" of the ticket – in other words, the price printed on the ticket – as ticket agents always charge a booking fee which should be no more than 25% of the face value.
If you have any complaints or queries about tickets sold to you, contact the Society of London Theatre.