From top-quality breakfasts, to spa breaks, afternoon teas and West End shows, the capital provides plenty of Mother's Day ideas so that you can book a special day out and find fun things to do with your mum in London.
Where to Take Your Mum for Breakfast
If you can't muster the strength to rustle up the traditional breakfast-in-bed, there are always other options to start your day with mum. Book her a stay at a bed and breakfast and her early morning meal will be taken care of.
Alternatively, take her to one of the best restaurants in London for breakfast, such as The Wolseley or The Breakfast Club.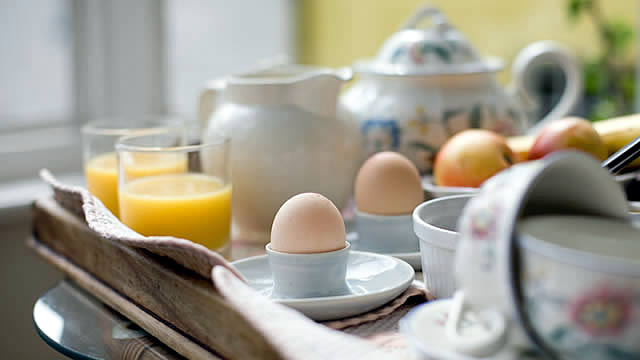 Sightseeing on Mother's Day
Spend the morning seeing the sights and work up an appetite for a Mother's Day lunch. Head to one of London's top attractions, or join a sightseeing tour together.
If she prefers to see the sights of London's top brands, browse some of London's best hidden shopping gems. There are also lots of fun things to see and do with kids if the mother of the day has little ones.
Where to go for Mother's Day Lunch
Searching for the perfect Mother's Day lunch? London certainly won't let you down. Try this selection of the best family restaurants and get the best deals for mums. Check out a huge array of options in Central London, including The Rainforest Cafe, Spaghetti House or May Fair Kitchen.
Mother's Day falls on a Sunday, so you can also treat mum to one of these top Sunday roasts.
It is advisable to book as early as possible for Mother's Day lunch to avoid disappointment.
How to Pamper Your Mum
Choose wisely from a selection of Mother's Day gifts to ensure that she enjoys all the luxuries that a hardworking mum deserves. Check out a spa in London, or, for an overnight stay, try a London spa hotel, such as the May Fair Spa or The Spa at Mandarin Oriental, which offer regular spa deals.
Treat mum even more with a visit to London's best chocolate shops or cake shops.
Pick up some Mother's Day flowers from a selection of London florists, and, if the weather's fine, Kew Gardens and Richmond Park are great places for an afternoon walk.
To capture some of the best views of London, take a trip up to London's Sky Garden, and gaze out across the city. Secure your spot early as this attraction books up quickly.
Mother's Day Afternoon Tea
London offers some of the best afternoon teas in the most luxurious locations. Don't miss out on the many great afternoon tea offers across the capital - the perfect treat for mum.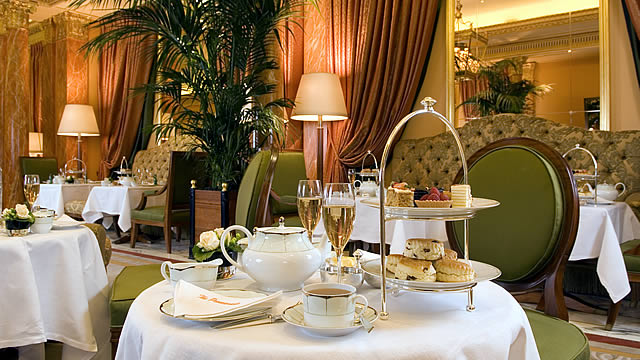 Give Her a Night Out in London
A night out in London isn't complete without a visit to the West End to see a stage show. Book her a ticket for a top London musical so she can bask in the glow of London's theatreland.
Take her to see popular shows such as Les Miserables, Wicked, or Phantom of the Opera.
For half price tickets to many of these shows, check out the TKTS booth in Leicester Square.
Where to Take Your Mother for Dinner
On Mother's Day, a quality evening meal is essential. Head to one of these top London Michelin-starred restaurants, or check out a restaurant run by a celebrity chef. Dinner by Heston Blumenthal, and Alain Ducasse at the Dorchester are both great examples.
If you really want to push the boat out, check out a London river cruise, and enjoy dinner while gliding past some of London's best sights, all lit up at night.
Book early for Mother's Day dinner or a cruise as they are very popular.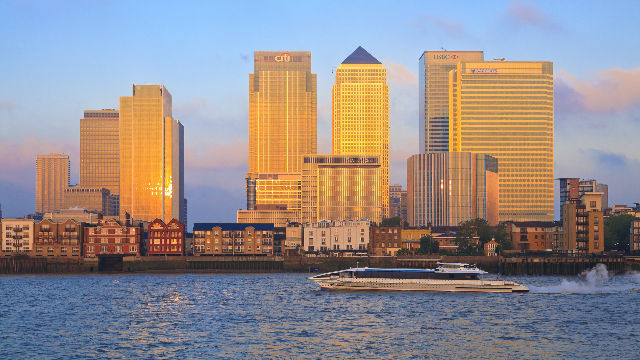 London's Best Champagne and Cocktail Bars
Top off a wonderful Mother's Day with a cocktail. London is a haven for cocktail bars, many of which have happy hours to take advantage of. In Central London, visit to Dirty Martini or the May Fair Bar. Alternatively, pick up a glass of elegant bubbles at one of London's many champagne bars.
End the day with a trip up Western Europe's tallest building, and check out the View from the Shard. Or, half way up, have a late supper and drinks at Aqua Shard; the view is still outstanding.