London Music Festivals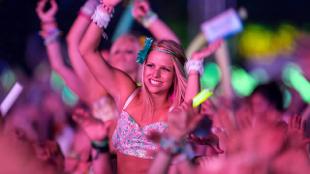 Music festival fans are spoilt for choice in London.
The capital hosts exciting and eclectic music festivals all year round, featuring some of the biggest names in music, and showcasing up-and-coming talent.
Come summer, London is awash with music festivals and stages pop up all over the city, from parks to palaces! There's no camping, so make sure you plan your accommodation in advance.
Take a look at our pick of London music festivals and book tickets now.
Music Festival

From to

Royal Albert Hall SW7 2AP [map]

Star turns from the worlds of blues, soul and jazz.

Music Festival

From to

The O2 Arena SE10 0DX [map]

Jazz

From to

Various venues

Celebrate the wonderful world of jazz and its many forms.