Central London Music Locations
Start off in Soho, Central London. Walk the streets and drink in the atmosphere of an area where some of the most famous bands and artists in the world have performed. Check out Ronnie Scott's legendary jazz club, open since 1959, or try The Borderline in Leicester Square.
Next, head to Baker Street and have a browse in the London Beatles Store for all the very best Beatles memorabilia. Pick up posters, records, collectibles and autographs.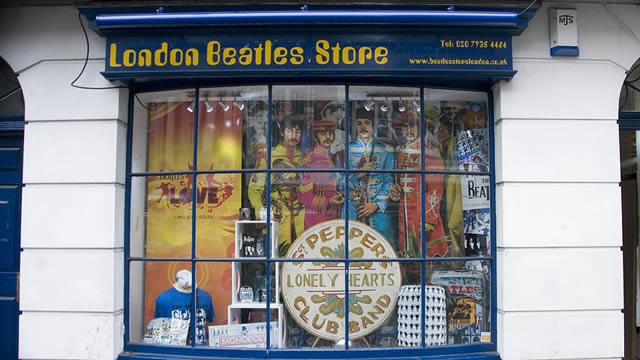 Those looking to purchase a guitar, or just do a bit of window shopping, stroll down to Denmark Street, which houses London's best collection of guitar shops.
Looking for more musical history, enter one of the capital's most iconic music venues, Oxford Street's 100 Club. Before you enter the club, check out HMV, Oxford Street, which contains a huge collection of CDs, DVDs and merchandise.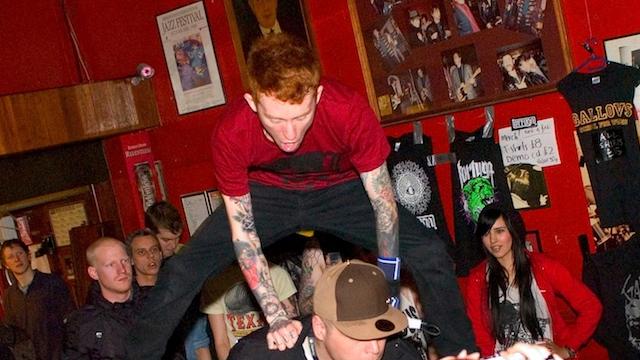 Brook Street in Mayfair is home to Handel and Hendrix in London, two houses side-by-side where legendary composer George Friedric Handel and guitar impresario Jimi Hendrix once lived (although not at the same time of course).
Hendrix's home has now been carefully restored to the state it was in when he lived there in 1969, while in Handel's house you can walk through his rehearsal and performance room and view his collections.
A tour of London's musical heritage wouldn't be complete without a visit to Covent Garden's Royal Opera House. Open to the public in the day, this world-famous theatre also has cut price tickets available at less than £10.
Beyond Zone 1
Outside of Zone 1, London still has much to offer in its musical heritage. In St Johns Wood, North London, find the world-famous Abbey Road zebra crossing, where The Beatles famously posed for their Abbey Road album cover.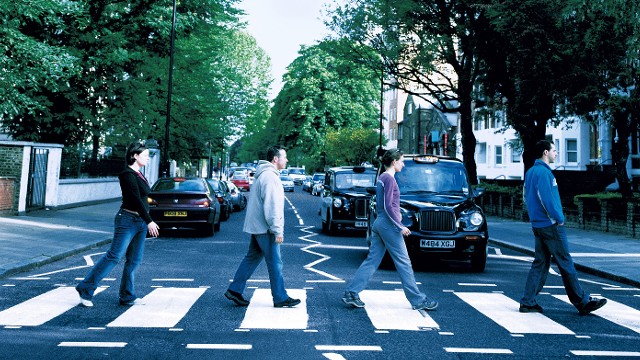 Stay in North London and head to Camden Town, where there are a whole host of music venues and hotspots. Try The Jazz Café, Camden Underworld, Dingwalls, and many more, to see the best of London's live music scene. If folk is your thing, stay in Camden and head to Cecil Sharp House, where you can find an arts centre engaging with folk art lovers through unique and inspiring events.
Head east and drop in to the Rough Trade East shop, home to a wide range of CDs and vinyl records from one of the UK's oldest independent record labels.
Blue Plaques
Stroll through the streets and look for blue plaques hanging on walls and street corners all over the capital, with many dedicated to some of the world's greatest musicians.
Head to Hammersmith to see a plaque dedicated to American blues rocker Buddy Holly, or find Jimi Hendrix and George Frederic Handel's blue plaque on the wall of their old houses in Brook Street. In Central London, find plaques dedicated to John Lennon and George Harrison in Baker Street, and Keith Moon in Soho.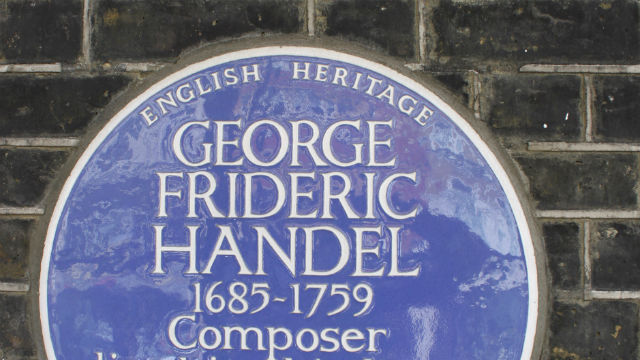 Liverpool Tour and the Beatles
If you're looking for a fantastically musical day out then take the Beatles and Liverpool tour. The tour leaves from Euston bright and early, arriving in Liverpool Lime Street at approximately 9.30am. From there, make your way to The Beatles Shop and Matthew Street Gallery on Matthew Street before arriving at the Beatles Story exhibition at Albert Dock. In the afternoon, take a Beatles Magical Mystery Bus Tour, which finishes at the famous Cavern Club, before returning to London. Book now