Film Festivals in London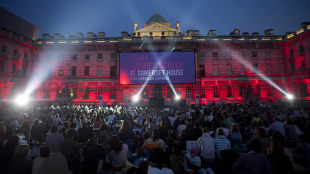 Whether major international festival or mini retrospective, London's cinemas host exciting film festivals all year round.
For current festivals and those opening soon, check the search results below. Or for details of movies on now, use the search box.
Festival

From to

Southbank Centre SE1 8XX [map]

It's time for the children to start running the show in London as the Southbank Centre is taken over for the Imagine Children's Festival. This jamboree features activities for children of all ages from dance and theatre to books and art.