Unusual Festive Food
1. Tuck into Fire & Stone's Christmas pizza. This festive creation certainly doesn't skimp on the "trimmings" – it's topped with a colourful array of roast turkey, sausage, stuffing, brie, crispy bacon, sautéed Brussels sprouts, gravy and cranberries.
2. Gobble down a Christmas burger. Dirty Bones' beef burger features spiced red cabbage, gravy, and bread sauce mayo; Hawksmoor's turkey burger comes with a sausage patty, crispy bacon, sprout tops, cranberry ketchup and turkey gravy; while Muriel's Kitchen tops its beef burger with sticky cranberry sauce, gooey brie and crispy onions.
3. Sample festive dishes from top chefs during Taste of London Winter, such as Bubbledogs' Santa's Sausage: a hot dog filled with stuffing, cranberry chutney and crispy parsnips.
4. Delve into decadent chocolate baubles from The Café at Hotel Café Royal on Regent Street – inside the pretty spheres, you'll find popping candy and golden coins.
5. Be tempted by Heston Blumenthal's plum meat fruit at Michelin-starred Dinner. This version of the celebrity chef's signature meat fruit (chicken liver parfait that looks like a mandarin) instead takes the form of a plum during December.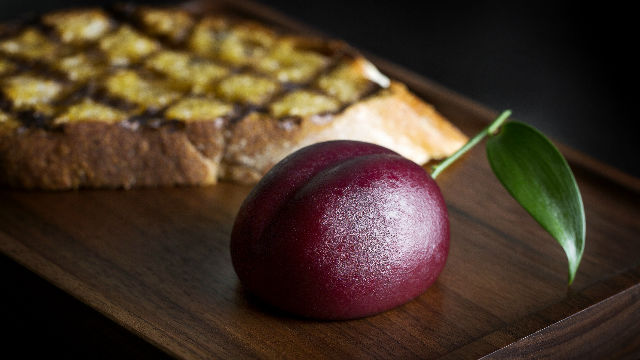 Quirky Christmas Afternoon Teas
6. Be dazzled by the Diamond in the Sky Afternoon Tea at Searcys at the Gherkin. As part of the diamond-themed afternoon tea, all guests will be given a champagne flute with a crystal at the bottom; but one lucky winner will find a real diamond!
7. Get into festive spirits with the Mad Hatter's Festive Tipsy Afternoon Tea at the Sanderson in Fitzrovia. Sip a flight of cocktails including a rum hot toddy and a quirky take on mulled wine; and nibble on seasonal sweet and savoury dishes.
8. Indulge in stem ginger and cranberry scones, gingerbread men, parkin and more with a gingerbread-themed afternoon tea at York & Albany's cosy Gingerbread Winter Cabin in Camden.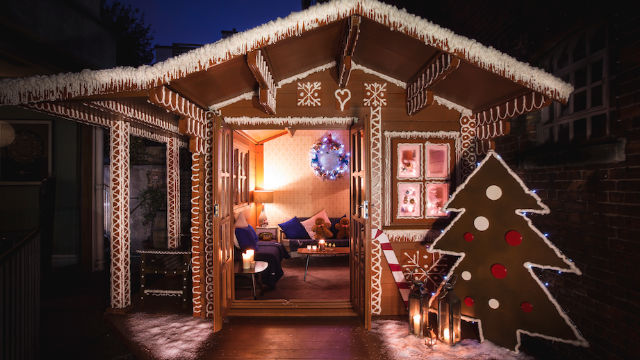 Seasonal Foodie Experiences
9. Become a Viking for the evening at Queen of Hoxton's pop-up rooftop bar, Skye Halla. Here, you can tuck into warming winter dishes and Scandinavian-inspired cocktails surrounded by horns, shields and fire pits. Skål!
10. Sit down to a communal feast amongst a floating garden on the Thames, at one of Farmopolis' Floating Table dinners. Some of London's most innovative chefs take turns to host meals on Friday evenings throughout the winter.
11. Step into the realm of Little Red Riding Hood with cocktails and French food at City restaurant Coq d'Argent's winter pop-up, Lodge d'Argent.
12. Venture into an Alpine world with après-ski style food and drinks at the Vauxhall Winter Village. Alongside street food stalls, you'll find a Fondue Lodge and bars serving egg nog and spiced drinks.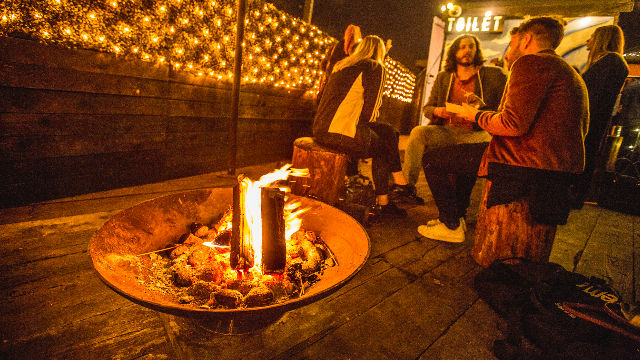 Make it Yourself…
13. Learn how to make a traditional Christmas dinner or have a go at baking festive cakes with The Cookery School at Little Portland Street's festive classes. You'll be able to learn about everything from perfect crispy roast potatoes to moreish mince pies.
14. Sip on winter cocktails and snack on seasonal cakes as you craft beautiful Christmas candles at the historic Coal House in Hackney's wildlife haven, Woodberry Wetlands.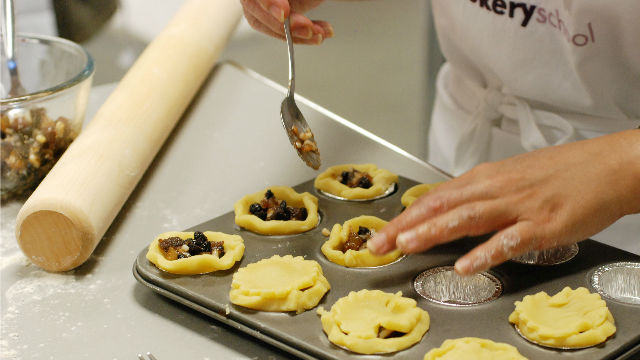 Fun Christmas Cocktails
15. Wrap-up warm as you enjoy cocktails from glasses made of ice at Icebar London or Winter Wonderland's below-zero Bar Ice.
16. Overload your senses at the Smith & Sinclair Sensory Cocktail Pop-Up Bar in the Sanderson's Purple Bar. You'll find everything from colour-changing cocktails, to edible perfume and scented lollipops.
17. Keep the cold at bay with hot chocolate cocktails at Dalloway Terrace. Pick from the likes of a black forest cocktail including gin, vermouth and cherry Heering liqueur; or a gingerbread concoction mixing cinnamon and ginger liqueurs with lapsong syrup.
18. Travel to an enchanted island at Westfield London this Christmas, where water-themed cocktails await. During Bompas & Parr's hour-long Beyond the Waterfall cocktail adventure, you'll cross a lagoon on a boat, pass through a real waterfall and encounter mythological beasts.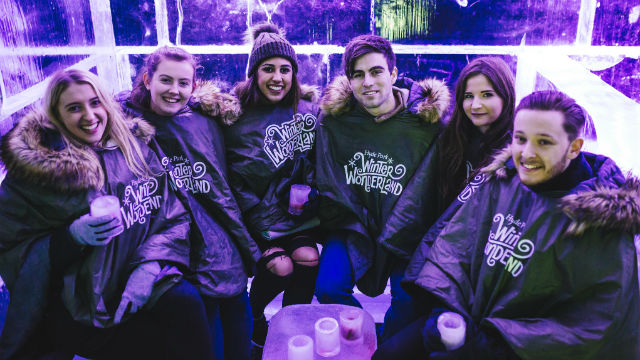 Discover more things to do in London at Christmas with our 101 festive events and activities.