Snap photos of London's sparkling Christmas lights
Julie Falconer: My favourite Christmas lights in London are the lights on Carnaby Street in Soho. Every year they do a unique and creative display above the shops and restaurants that line the street. The best part is that it's easy to stop and enjoy them because there are no cars on the street. It's fun and easy to take photos, so bringing your camera is always a good idea!
Travel writer Julie blogs about London and beyond at aladyinlondon.com.
Get into the festive spirit at Trafalgar Square
Gretta Schifano: There's a brilliant atmosphere in London around Christmas time. One of my favourite things to do is visit Trafalgar Square in the late afternoon to see the huge Christmas tree that Norway donates every year in thanks for the help that we gave them during WWII. Carol singers perform by the tree every afternoon over the festive period so it's wonderful to listen to their music. My daughter and I love to get the bus from here up Regent Street; if you sit on the top deck at the front, you can experience your own tour of the lights!
Read more tips for travelling with kids on Gretta's blog, mumsdotravel.com.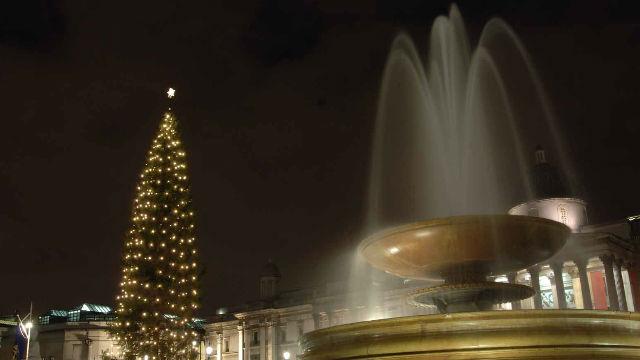 Make the most of Christmas in Covent Garden
Melanie Todd: Christmas comes alive in London when the decorations hit the ceiling in Covent Garden Market. My husband and I love to walk to the Piazza and enjoy the decorations from the balcony of Punch and Judy. This view allows us to see the street performers and beautifully decorated tree and feel the warm spirit of Christmas, no matter what the outside temperature may be! There's also so many intoxicating smells of holiday treats like roasted nuts, Christmas cakes and sweets cascading from the market.
Learn more about the life of an ex-pat in London at sunnyinlondon.com.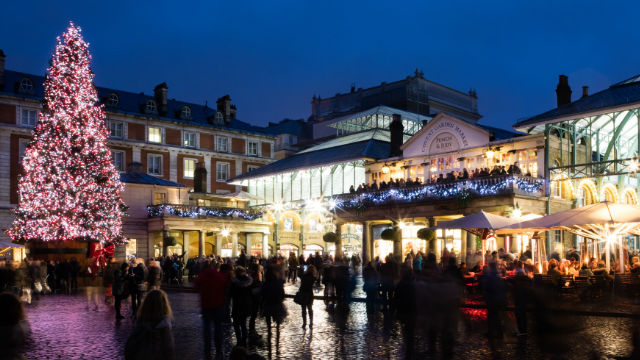 Tuck in to a traditional roast dinner
Jules Pearson and Ben Smith: Christmas in London is all about meeting up with your nearest and dearest for roast dinners and lashings of red wine in cosy pubs. One of the best roasts in London (and without doubt the best roast potatoes) can be found at the Newman Arms just off Charlotte Street in the West End. Run by the Cornwall Project, the produce mostly comes from independent suppliers in Cornwall and roasts are served in their intimate dining room.
Get an insiders' guide to what's hot in London with Jules and Ben at londontheinside.com.
Beat the crowds at Winter Wonderland
Chloe Gunning: I love visiting Winter Wonderland in Hyde Park. It's always fun to grab a glass of mulled wine and wander over to the ice rink to watch the skaters. There are usually a few pros, but most are more like Bambi and provide a lot of entertainment! It can get really busy at weekends so my tip is to go on a Monday just as it's starting to get dark. That way you can enjoy the bright lights minus the crowds!
Follow Chloe's adventures around the globe at wanderlustchloe.com.