Sing along to popular Christmas carols in London, be entertained by star performers with special festive concerts, or attend classic music recitals with a seasonal twist.
If you're keen to learn more about the Christmas story, why not attend one of the special advent services or concerts at one of London's iconic places of worship, such as St Paul's Cathedral and Westminster Abbey.
Christmas Festival at Royal Albert Hall
There's plenty to enjoy at the Royal Albert Hall's annual Christmas Festival run by classic music specialists Raymond Gubbay this year. Be amazed by the power of a 500-strong choir during Handel's Messiah, join Strictly Come Dancing stars Erin and Anton for a dance spectacular, or sing along to Christmas classics, both old and new, at The BT Christmas Concert. Raymond Gubbay also hosts a season of concerts at the Barbican. 13-24 Dec Book now
G4 Christmas by Candlelight at St James's Piccadilly
Let one of the world's greatest quartets entertain you with their take on Christmas favourites at St James's Church in Piccadilly. Fresh from touring the UK, the former X-Factor finalists will be singing everything from Silent Night to All I Want For Christmas, plus some new songs from their latest album, in an intimate candlelit concert at the pretty West End church. 24 Nov Book now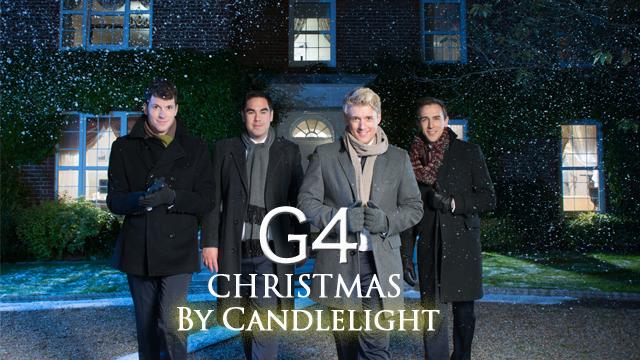 Christmas Carols in Trafalgar Square
Stand beneath the famous Christmas tree in Trafalgar Square as you listen to one of many choirs performing carols in the run-up to Christmas. Wrap up warm and be prepared to hum along to the likes of We Wish You a Merry Christmas, Deck the Halls, and Away in a Manger, as the carols are sung with festive fervour by choirs from around the country. 5-23 Dec
Advent and Christmas at St Paul's Cathedral
Step into London's iconic cathedral and be treated to a season of carols, services and recitals this Christmas. Whether you're attending with kids for the Family Carol Service, reflecting on the true meaning of Christmas at Eucharist services, or joining in with popular carols at traditional carol concerts, you'll be able to soak up the incredible acoustics of Sir Christopher Wren's masterpiece. 26 Nov-28 Dec
Christmas Concert at Cutty Sark
Gaze up at one of the world's most famous ships as you're treated to festive songs in a
special concert
at Cutty Sark. Listen to chart-toppers The Lewisham and Greenwich NHS Choir as you enjoy mulled wine and mince pies at the historic Greenwich attraction, which is lit up with Christmas lights.
10 Dec
Christmas at Westminster Abbey
Be treated to haunting harmonies from the choir and majestic notes from the organ this Christmas in a series of concerts, recitals and services at beautiful Westminster Abbey. One of the highlights is the annual Christmas Carol Concert, where you'll join young choristers and musicians for an evening of carols and choral works. 27 Nov-25 Dec
Battersea Dogs & Cats Home Carol Concert
Enjoy a canine Christmas treat at Battersea Dogs & Cats Home with this unusual carol concert. The charity, which looks after and rehomes lost and abandoned dogs, brings along some of its four-legged residents for an evening of festive fun. So, if carols with a Chihuahua or seasonal songs with spaniel are your thing, head along to this unique concert in St Luke's Church in Chelsea. 5 Dec
Christmas Festival at St John Smith's Square
Fill yourself with Christmas cheer with two weeks of concerts amid the Baroque features of St John Smith's Square. Choral works, classical recitals and theatrical performances combine to make up this year's
Christmas Festival
, which returns for the 31st year at the Westminster concert venue.
9-23 Dec
Christmas Carols and Concerts at St Martin-in-the-Fields
This season's
concerts and carols
at the atmospheric St Martin-in-the-Fields church span everything from opera and Baroque music to popular carols. For a something a little different, why not enjoy an evening of Norwegian music to celebrate the installation of the Trafalgar Square Christmas tree, which is an annual gift from Oslo.
26 Nov-2 Jan
Find more things to do this
Christmas
in London, including more
Christmas carols and concerts
.