London Walking Tours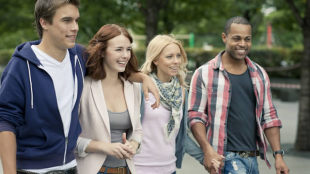 Discover Shakespeare's haunts, get spooked by Jack the Ripper, or follow in the footsteps of your favourite celebrity on a London walking tour.
Guided walking tours take place all year round in London. For many, you can just turn up, pay the tour guide and join in – there's often no need to book unless you are in a large group.
You Might Also Like
Walking Tour

All over the City, EC4M 8BX [map]

Take a journey through the heart of London and see some world famous attractions. CVT maps a path through the best the City has to offer and provides great opportunities to go beyond the beaten track

Walking Tour

Brushfield Street, E1 6AN [map]

Discover the London you won't find in the guidebooks with London's original off-the-beaten-track tour provider! Come with us to explore the past and present of the capital's cultural and creative hub.

Walking Tour

PO Box 53131, E18 1UW [map]

Offers a range of London Walking Tours that help visitors and Londoners to discover the past and present of one of the world's greatest cities.