London Walking Tours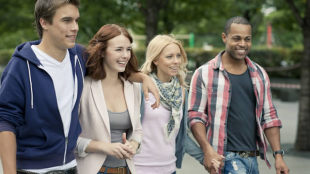 Discover Shakespeare's haunts, get spooked by Jack the Ripper, or follow in the footsteps of your favourite celebrity on a London walking tour.
Guided walking tours take place all year round in London. For many, you can just turn up, pay the tour guide and join in – there's often no need to book unless you are in a large group.
You Might Also Like
Walking Tour

London Central Markets, EC1A 9PQ [map]

Walking Tour

149 Cromwell Road, SW5 0TQ [map]

Offers name-your-own price London walking tours as well as food and bike tours. Guests can pay what they like or what they can afford. Pay-what-you-like tours are tours for every budget!

Walking Tour

Kemp House, 152 City Road, EC1V 2NX [map]

Our innovative and intriguing tours led by expert guides will give you a unique insight into London. Join us for an unforgettable London experience.