London Walking Tours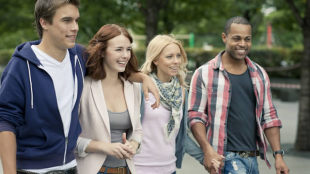 Discover Shakespeare's haunts, get spooked by Jack the Ripper, or follow in the footsteps of your favourite celebrity on a London walking tour.
Guided walking tours take place all year round in London. For many, you can just turn up, pay the tour guide and join in – there's often no need to book unless you are in a large group.
You Might Also Like
Walking Tour

London Central Markets, EC1A 9PQ [map]

Tourism Association

128 Theobald's Road, WC1X 8TN [map]

Blue Badge Tourist Guides - the UK's premier tourist-guides. Great for groups. Also daily walks: Essential London and Daily Olympic Walk – see our website (www.guidelondon.org.uk) for details.

Walking Tour

Richmond Station, The Quadrant, Richmond, TW9 2AZ [map]

Take a tour through one of London's most historic, and royal, areas.