London Walking Tours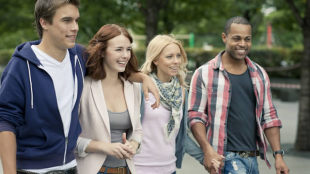 Discover Shakespeare's haunts, get spooked by Jack the Ripper, or follow in the footsteps of your favourite celebrity on a London walking tour.
Guided walking tours take place all year round in London. For many, you can just turn up, pay the tour guide and join in – there's often no need to book unless you are in a large group.
You Might Also Like
Walking Tour

London Central Markets, EC1A 9PQ [map]

Walking Tour

The Alternative London Bus, EC2A 3DT [map]

Join London's original street art tour provider as we show you some of the best urban art in the world. Then it's back to the Alternative London workshop to try it for yourself!

Walking Tour

Meet outside the Ritz Hotel, Green Park Station end., 150 Piccadilly, City of Westminster, W1J 9BR [map]

Walk, smile and discover with The Tour Hub. We offer the Magnificent Mayfair Walking Tour and other unique walking tour & sightseeing experiences. Come and share our passion for this incredible city.