London Walking Tours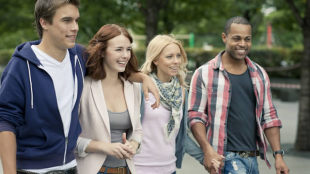 Discover Shakespeare's haunts, get spooked by Jack the Ripper, or follow in the footsteps of your favourite celebrity on a London walking tour.
Guided walking tours take place all year round in London. For many, you can just turn up, pay the tour guide and join in – there's often no need to book unless you are in a large group.
You Might Also Like
Sport Tour

Wembley Stadium, Empire Way, Wembley, HA9 0WS [map]

Take the unforgettable Wembley Stadium Tour. Go behind the scenes of the UK's largest stadium into the Dressing Rooms, Players' Tunnel, Press Room, Pitchside and The Royal Box with our FA Cup.

Walking Tour

149 Cromwell Road, SW5 0TQ [map]

Offers name-your-own price London walking tours as well as food and bike tours. Guests can pay what they like or what they can afford. Pay-what-you-like tours are tours for every budget!

Walking Tour

Unit 8d, Chipperfield Road, Bovingdon, Hertfordshire, HP3 0JN [map]

Operating through London and the UK, Wildgoose offer unique mobile-based team building games and adventures for the corporate team building and leisure market. Play games from your own phone!