Your Eurostar ticket also gets you two for one entry on some of the top museums and galleries at each destination (check which venues are included in advance). Here are three of the best European day trips from London via Eurostar. What are you waiting for?
A Day in Paris
The city of love… and art, and architecture and food. There are plenty of reasons to visit Paris. But if you're on a day trip, there are a few must-sees. Gaze in wonder at the strange 'inside out' exterior of the Centre Pompidou, home to the largest collection of modern art in Europe. Look into Mona Lisa's eyes at the Louvre Museum. See Paris from the heights of the iconic Eiffel Tower. Walk along the river Seine, past the stunning Notre Dame. And have dinner at Montmartre before catching the last train back.
Fares from: £29 one way
Fastest journey time from London: 2hrs 15mins
A Day in Brussels
Known for its delicious chocolates, moules frites (mussels and fries) and wonderful beers, Belgium is a foodie heaven – but there are plenty of cultural attractions too, especially in the capital Brussels. Art lovers can explore BOZAR, the Centre for Fine Arts; cutting-edge contemporary art space MIMA; and the works of the country's famous surrealist artist at the Magritte Museum. Adventurous kids will love the Natural Sciences Museum and the tiny cities of Mini-Europe. Transport enthusiasts should head to Autoworld Brussels and Trainworld. And everyone will love the Belgian Chocolate Village.
Fares from: £29 one way
Fastest journey time from London: 2hrs
A Day in Lille
Located near the Belgium border, the northern French city of Lille boasts a wonderful mix of old and new, with historic buildings and quaint cobbled streets in the old town balanced with bursts of contemporary art and a lively nightlife. Don't miss La Piscine Museum of Art and Industry, located in an Art Deco former swimming baths. Step into the past with a wander around the old city and the 17th century Citadel. And watch life go by in the Main Square, a hub of activity and history – and home to the beautiful Vieille Bourse or Old Stock Exchange.
Fares from: £29 one way
Fastest journey time from London: 1hr 20mins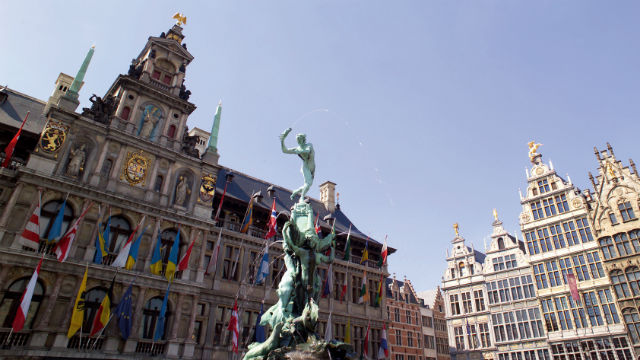 Top Reasons to Travel by Eurostar
Eurostar is London's porthole to Europe, taking passengers from St Pancras International in Central London to the heart of Paris, Lille, Marseille, Avignon, Lyon, and Brussels, or even further into Europe with easy connections. You'll arrive in the centre of the action, saving time and money on airport transfers and with no queues or baggage reclaim when you arrive as your bags are with you on board.
Unlike travelling by air, Eurostar check-in is speedy and easy – you only need to arrive 30 minutes before departure (10 minutes for Business Premier passengers). You can take two bags (plus hand luggage) with you on board at no extra cost – ideal if you plan on stocking up on goodies as part of your trip! Relax and move around with space on board, and don't forget that children under four travel for free.
Don't forget to keep your Eurostar ticket handy too – it will get you two for one entry at many museums and galleries in Paris, Brussels, Lille, Lyon and Marseille.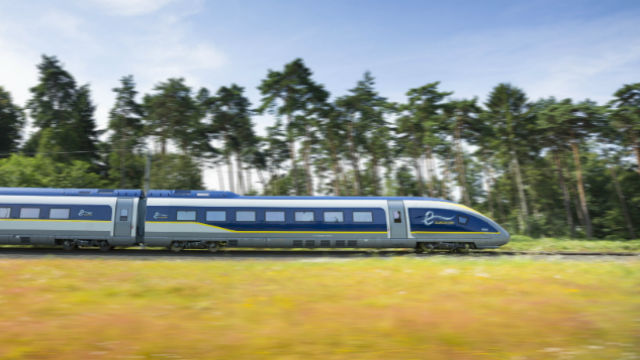 Book your tickets at eurostar.com