Take a Royal Tour of London to find out even more about the Royal Family, or visit one of these top royal attractions.
Check out everything you need to know about Her Majesty the Queen Elizabeth II with our quick facts guide below.
When was the Queen Born?
Her Majesty the Queen Elizabeth II was born on 21 April 1926, the first daughter of King George VI and Queen Elizabeth The Queen Mother.
When did Queen Elizabeth Become Queen?
She was crowned Queen of England on 2 June 1953, after the death of her father, and she has now ruled for more than 62 years. She became Queen at the age of just 25. The Queen celebrates her jubilee on this date every year. In 2013, she celebrated her diamond jubilee, 60 years on the throne, and she is now Britain's longest-serving monarch.
When is the Queen's Birthday?
Queen Elizabeth has two birthdays, her actual birthday is on 21 April but her official birthday is on the first, second or third Saturday of June each year. In London, Queen Elizabeth's official birthday is marked by the Trooping the Colour ceremony.
Official royal birthdays have always been held on different days to the birth date of the monarch, especially when the monarch's birth date is not in the summer.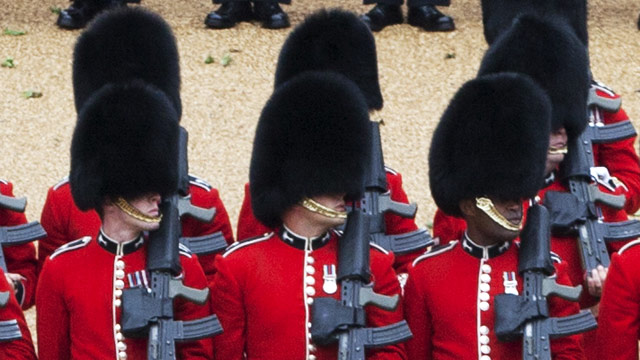 What is the Queen's Last Name?
The Queen was born out of the House of Windsor, and therefore her last name is Windsor. Previously, the Royal Family belonged to the house of Saxe-Coburg-Gotha, but this was changed by King George V in 1917 as it was too German-sounding.
Does the Queen have any Siblings?
The Queen had just one sibling, a younger sister named Princess Margaret, Countess of Snowdon. She died in 2002.
Who is the Queen's Husband?
The Queen was married in 1947 to Philip Mountbatten, now Prince Philip, Duke of Edinburgh. Together they have four children, Prince Charles, who is heir to the throne, Princess Anne, Prince Andrew and Prince Edward.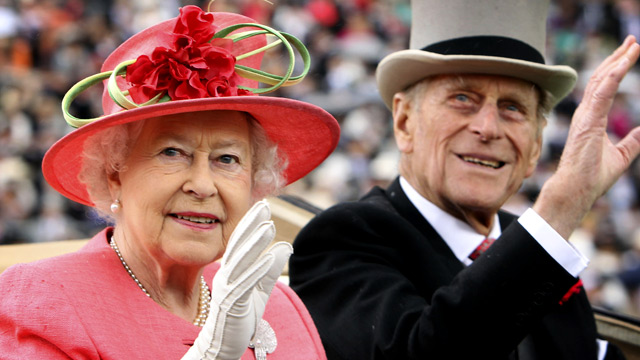 Does the Queen Have Grandchildren?
The Queen has eight grandchildren, two each from her four children. Prince Charles's two grandchildren are Prince William and Prince Harry. Prince William married Kate Middleton in 2011 and they became the Duke and Duchess of Cambridge. They have two children, Prince George and Princess Charlotte, who are third and fourth in line to the throne.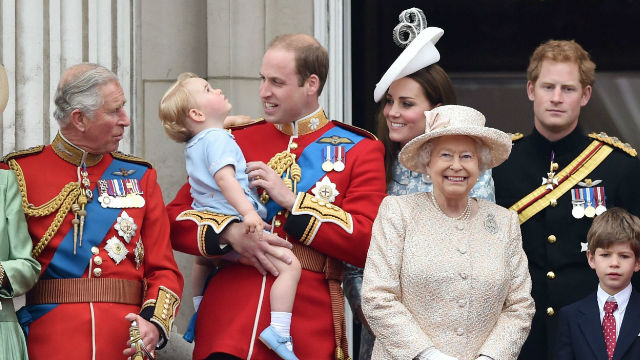 Where Does the Queen Live?
The Queen's official residence is Buckingham Palace, but there are a number of other royal residences which she journeys to regularly. These include Windsor Castle, Kensington Palace (home to the Duke and Duchess of Cambridge), and Balmoral in Scotland.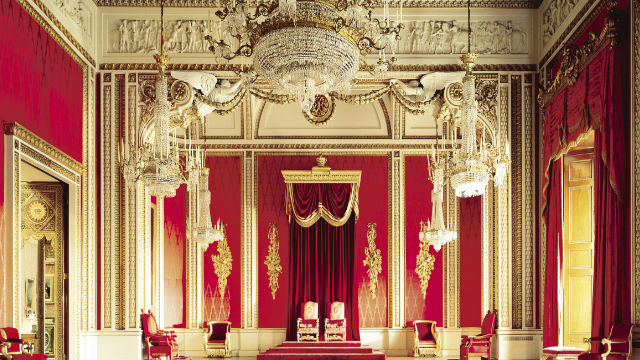 What is the Queen's Ship?
The Queen's official ship was the ocean liner QE2, which ran from 1969 until 2008, before making its last journey.
Find out more about the Queen with these facts for each year of her life.