A day out sightseeing in London doesn't have to cost a lot of money. There are plenty of free London attractions to visit, cheap restaurants to eat at, and cheap tickets for West End shows.
Morning: Free Museums
London is full of world-class museums and galleries that are free to visit. 
Spend your morning at the National Gallery off Trafalgar Square, where you'll see paintings by world-famous artists, including Leonardo da Vinci, Rembrandt, Picasso, Michelangelo, Monet and Van Gogh. You can even join a free, 60-minute guided tour of the collection every day at 11.30am and 2.30pm, with additional tours at 4pm on Saturdays and Sundays.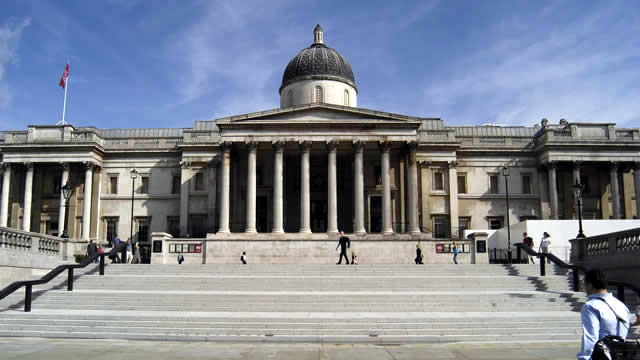 Already experienced the delights of the National Gallery? Try the small but perfectly formed (and free) Wallace Collection instead. Housed in a grand residence near Marble Arch, the Wallace Collection includes portraits, porcelain and pikestaffs – there's a large room devoted to armour and weaponry. The British Museum is also a must-see for first-time visitors. Its remarkable collection includes the Rosetta Stone, Parthenon sculptures, and some very well-preserved Egyptian mummies.
You also can hit the National History Museum, Victoria and Albert Museum and Science Museum in one go by spending the morning (and possibly some of the afternoon) in South Kensington.
Lunch: Cheap Eats In Carnaby
Whether you've spent your morning at the National Gallery or Wallace Collection, it's an easy walk, Tube or bus ride to the Carnaby area near Oxford Circus for a cheap lunch.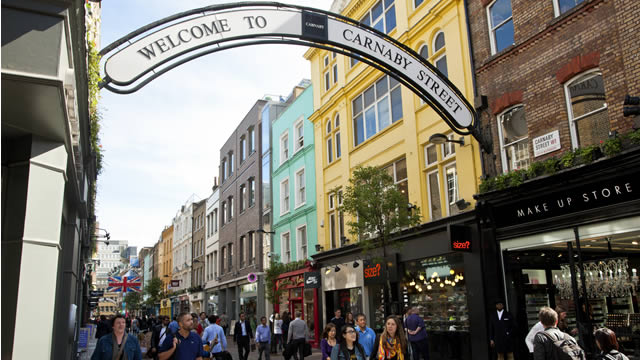 There you'll find surprisingly cheap eats at Bombay café Dishoom, as well as Cha Cha Moon (Chinese), Pizza Pilgrim's (Italian) and several of the other reasonably-priced restaurants in three-storey dining destination Kingly Court. Or for a healthy, upmarket take on fast food, Leon serves salads, wraps and hot lunches at affordable prices. For a classier affair try a few light bites at Antidote wine bar in the pedestrianised Newburgh quarter, which serves a selection of charcuteries, artisan cheeses and other French fare.
Afternoon: Hyde Park or Bargain Shopping
Once you've satisfied your hunger, stave off the urge to splash more cash with a relaxing afternoon in Hyde Park, which is free to enter. Here you can stroll at leisure by the Serpentine lake, sit and read, or simply watch the world go by.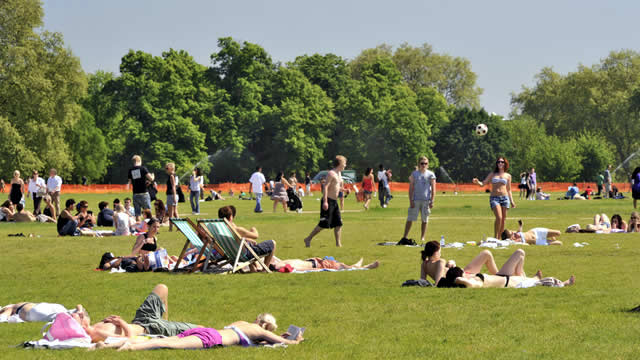 Or, if you can't resist a bit of bargain hunting, check out one of London's bustling markets instead. Portobello Road, Camden and Spitalfields are all good options for cheap shopping.. 
BUDGET TIPS: take London Bus Route 4 for a cheap sightseeing tour! You can use your Visitor Oyster Card or Oyster Card for this journey. The number 4 bus will take you past Waterloo, the Houses of Parliament, Fleet Street, St Paul's Cathedral and the Barbican. 
Alternatively, London Bus Route 88 will take you from Camden to Clapham via Regent Street and Oxford Street, Piccadilly Circus, Trafalgar Square, Westminster Abbey, Big Ben, the Houses of Parliament and Tate Britain, before it passes the river Thames. Again, you can just use your Visitor Oyster Card or Oyster Card for this journey.
If you would rather take a walking tour, Sandeman's New London Tours set off from Covent Garden, covering Buckingham Palace, Trafalgar Square, Westminster Abbey and more before dropping you off at the Houses of Parliament and Elizabeth Tower (Big Ben). You then pay only what you think the tour is worth, meaning you can take your budget into account while still enjoying an informative tour with an enthusiastic and knowledgeable guide.
Evening: Discount West End Theatre Tickets
For dinner, return to Leicester Square in Central London. Avoid the pricier bars and restaurants right on the square and check out Chinatown – centred on Gerrard Street – which has lots of cheap restaurants if you look carefully. Another handy tip is to grab a Tastecard, which gets you a wide range of restaurant special offers across London.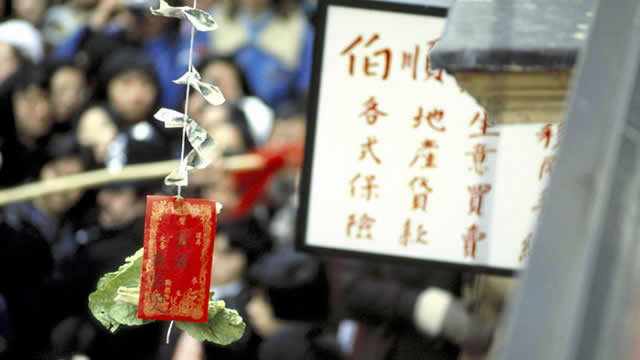 Early evening service is generally brisk, leaving you plenty of time to line up for standby theatre tickets, which are returns and unsold tickets for that evening's performance priced at a considerable discount. Pick a show you want to see and line up at the theatre, but be prepared to race around for your second or third choice!
If that seems too hectic, head to the TKTS booth in the middle of Leicester Square, where you can buy cheap theatre tickets at up to 50% off for West End shows both on the day and up to seven days in advance. You can also avoid the queues, save up to 66% and guarantee to see the show you want by booking theatre tickets online in advance.
A decent cheap option for filmgoers is the Prince Charles Cinema which shows just-off-new-release films for discounted ticket prices. Cheap tickets start from £8.00 per person (cheaper for members). The cinema also screens popular Sing-a-Long-a films, where you're encouraged to sing along, out loud, to your favourite movie musicals, including Frozen and Grease!
Finally, those who want a late-night culture fix can check out one of the free Museum and Gallery Lates.