Follow our guide to an affordable London day out that's fun for you and easy on your wallet!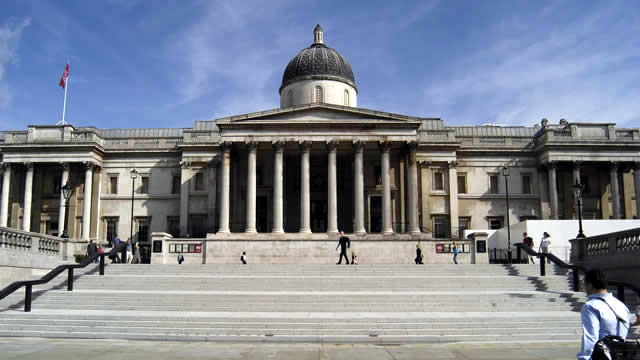 A day out in London doesn't have to cost a lot of money. There's plenty of free London attractions to see and visit, cheap eats and budget hotels to stay in.
Morning: Free Museums
London is full of world-class museums and galleries that are free to visit. 
Spend your morning at the National Gallery off Trafalgar Square, where you'll see paintings by the masters including Leonardo da Vinci, Rembrandt, Picasso, Michelangelo, Monet and Van Gogh. You can even join a free, 60-minute guided tour of the collection every day at 11.30am and 2.30pm.
Already experienced the delights of the National Gallery? Try the small but perfectly formed Wallace Collection instead. Housed in a grand residence near Marble Arch, the Wallace Collection includes portraits, porcelain and pikestaffs – there's a large room devoted to armour and weaponry. Entry is free.
Lunch: Carnaby
Whether you've spent your morning at the National Gallery or Wallace Collection, it's an easy walk, Tube or bus ride to the Carnaby area, near Oxford Circus, for lunch. 
On and around London's iconic Carnaby Street, you'll find affordable chain restaurants such as Masala Zone (Indian), Leon (salads and sandwiches), Cha Cha Moon (Chinese) and more.
Afternoon: Hyde Park or Bargain Shopping
Take the No. 4 bus for a cheap sightseeing tour!
Once you've satisfied your hunger, stave off the urge to splash more cash with a relaxing afternoon in Hyde Park. 
Here you can stroll at leisure by the Serpentine, sit and read or simply watch the world go by – some of the best people-spotting in London is to be found here. 
Or, if you can't resist a bit of bargain-hunting, check out one of London's popular markets instead. Portobello Road, Camden and Spitalfields are all good options. 
BUDGET TIP: If you're keen to do some cheap sightseeing, London Bus Route 4 is a good one to catch. The 4 goes past Waterloo, the Houses of Parliament, Fleet Street, St Paul's Cathedral, the Barbican and through Islington. And London Bus Route 88 will take you from Camden to Clapham via Regent and Oxford Streets, past Piccadilly Circus, Trafalgar Square, Westminster Abbey, Big Ben and the Houses of Parliament, across the Thames and past Tate Britain. 
Evening: See A West End Show for Less
For dinner, return to Leicester Square in Central London. Avoid the pricier bars and restaurants right on the square and check out Chinatown – centred on Gerrard Street – which has loads of cheap restaurants. 
Service is generally brisk, leaving you plenty of time to line up for stand-by theatre tickets, which are returns and unsold tickets for that evening's performance that are priced at a considerable discount. Pick a show you want to see and line up at the theatre, but be prepared to race around for your second or third choice!
Or, head to the tkts booth in the middle of Leicester Square where you can buy tickets at up to 50% off for West End shows both on the day and up to seven days in advance.
A less hectic option is a film at the Prince Charles Cinema, which shows just-off-new-release films for £6.50 per person (cheaper for members and matinee sessions) as well as the popular Sing-A-Long-A films, where you're encouraged to sing along, out loud, to your favourite movie musical!
Finally, those who want a late-night culture fix can check out one of the free Museum and Gallery Lates.