Where to stay
Budget hotel chains such as Holiday Inn Express, Ibis, Travelodge and Tune offer clean, comfortable accommodation throughout the city, while a B&B or guesthouse can offer a cosier alternative. Try the Tune Hotel Westminster, Ibis London Blackfriars, or Radisson Blue Grafton near Euston Square.
Meininger City Hostel and Hotel in Kensington and Generator Hostel near Euston both offer beds from less than £20 a night, as do plenty of other hostels in the city
If you're happy with self-catering, book a privately-owned apartment or room in the centre of London for a fraction of the price of a hotel through Airbnb.
Day one
Morning: Free/"Pay what you want" walking tours
A walking tour is great way to get your bearings or learn more about some of London's famous sights, but can take a significant chuck out of your budget. The Sandemans New London Tour sets off from Covent Garden, covering Buckingham Palace, Trafalgar Square, Westminster Abbey and more before dropping you off at the Houses of Parliament and Elizabeth Tower (Big Ben). You then pay only what you think the tour is worth, meaning you can take your budget into account while still enjoying an informative tour with an enthusiastic and knowledgeable guide.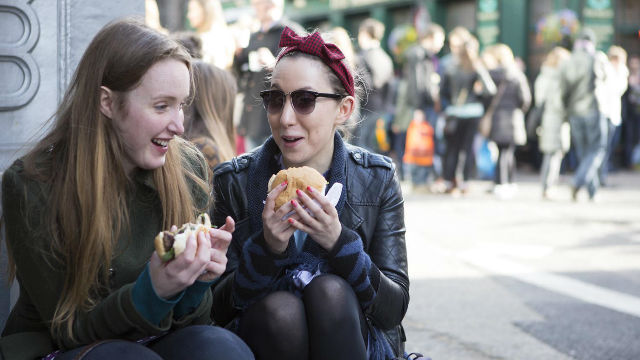 Lunch: Food markets
Some of London's tastiest and best-value food can be found at street stalls. Head across Westminster Bridge from the Houses of Parliament and east a short way along the river to the Southbank Centre, which holds its own food market every weekend and on Bank Holidays. If you fancy a longer walk along the south bank of the Thames, Borough Market (London's oldest and busiest street food market) can be found just behind London Bridge station and Southwark Cathedral.
There are plenty of other street food extravaganzas in Camden, Brixton, Brick Lane and throughout the rest of the city.
Afternoon: Art galleries
London has plenty of free art galleries where you can while away an afternoon admiring the work of incredible artists from around the world.
Tate Modern is London's national gallery of modern and contemporary art, where you can see incredible works by Picasso, Rothko, Dali and Matisse for free. Housed on the south bank of the Thames in the former Bankside power station, the gallery also displays awe-inspiring installations in the huge Turbine Hall.
For something more traditional try the National Gallery in Trafalgar Square. The gallery displays more than 2,000 paintings, including works by Botticelli, Leonardo da Vinci, Rembrandt, Gainsborough, Turner, Renoir and Van Gogh. Since pictures in the collection belong to the public, admission is free.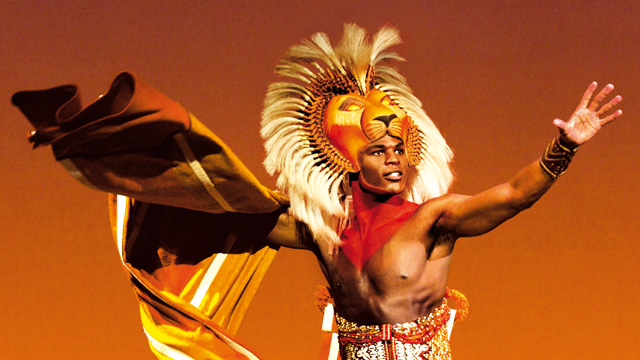 Evening: Discount West End theatre tickets
There are several ways to pick up tickets for famous West End shows at a considerable discount. Try the TKTS booth in the middle of Leicester Square first, where you can buy cheap theatre tickets at up to 50% off for West End shows both on the day and up to seven days in advance. You can also avoid the queues, save up to 66% and guarantee to see the show you want by booking theatre tickets online in advance.
You can also line up for standby tickets, which are returns and unsold tickets for that evening's performance priced at a considerable discount. Pick a show you want to see and line up at the theatre, but be prepared to race around for your second or third choice!
Some big West End shows like The Lion King, Mamma Mia and Wicked also sell dinner and show packages.
Most nearby restaurants offer pre-theatre menus, which are a fantastic way to sample some of London's best restaurants. Treat yourself to an early meal at The Savoy for a fraction of the usual price, or visit French restaurant Café des Amis in Covent Garden for a budget-friendly pre-theatre feast. Or you can make the short walk from the theatre district to Chinatown, where there are plenty of good-value, authentic restaurants to choose from.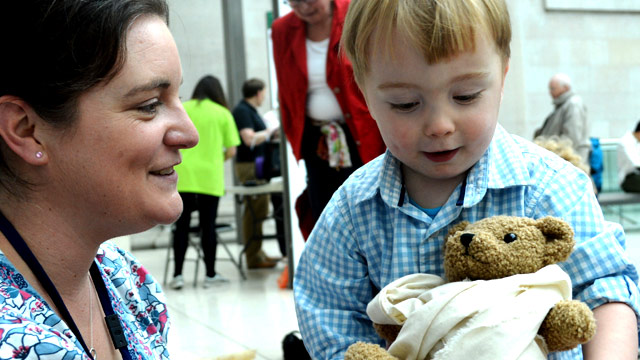 Day two
Morning: London museums
Like London's many art galleries, most of the big museums in the city are free to visit. Head to Kensington for the Natural History Museum, Victoria and Albert Museum and the Science Museum, or visit the British Museum's remarkable collection in Bloomsbury to see the Rosetta Stone, Parthenon sculptures, and Egyptian mummies.
Lunch: Cheap eats
It's an easy walk, Tube or bus ride from Soho to the Carnaby area near Oxford Circus for a cheap lunch. On and around London's iconic Carnaby Street, you'll find cheap restaurants such as Masala Zone (Indian), Leon (salads and sandwiches), Cha Cha Moon (Chinese) and more.
If you opt to spend the morning in Kensington there are a number of cheaper restaurants such as Comptoir Libanais (Lebanese) and independent cafes on the Exhibition Road square opposite the National History Museum.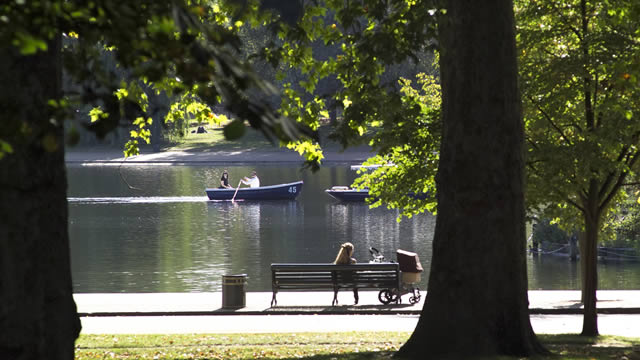 Afternoon: Parks and bargain hunting
Once you've satisfied your hunger, spend a relaxing afternoon in Hyde Park, which is free to enter. Here you can stroll at leisure by the Serpentine lake, sit and read, or simply watch the world go by. Or, if you can't resist a bit of bargain hunting, check out one of London's bustling markets instead. Portobello Road, Camden and Spitalfields are all good options for cheap shopping.
Dinner: Traditional London pub
If you still have some time to spare why not finish off your visit with a meal in a traditional, inexpensive London pub? The Lamb and Flag in Covent Garden was Charles Dickens' favourite watering hole, and still sells great food and excellent real ale.