The Evening Standard asked Londoners to name their favourite hidden gems from across the capital. We've sifted through the hundreds of suggestions and selected 20 of the best-kept secret spots.
Below, you'll find historic corners of London, hidden-away art and antiquities, curiosities and beautiful buildings that don't appear on traditional tourist itineraries for London attractions. The best thing? Most of them are free to visit. And remember, these are just some of London's hidden treasures; the best way to find your own is to explore the capital for yourself.
1. Sir John Soane's Museum
The former residence of Sir John Soane, architect of the Bank of England, is one of London's finest public museums. More than 20,000 architectural drawings and antiquities, including the Egyptian Sarcophagus of Seti, sit alongside works by Turner, Canaletto and Piranesi at Sir John Soane's Museum, where everything is left in much the way Soane wanted.
2. The Thames Path
The Thames is home to many of London's treasures, not many of them hidden, but the 40-mile-long Thames Path has many quieter spots to be discovered. The best way to explore is to hire a bike and cycle the length of the path, with public beaches, one of Charles Dickens' favourite pubs (The Prospect of Whitby) and the village of Rotherhithe just some of the highlights to discover.
3. Wilton's Music Hall
A traditional Victorian music hall in London's Tower Hamlets, Wilton's Music Hall has been fully restored in recent years to its former glory. Book tickets to a variety of performances, drop by for a drink in the impressive Mahogany Bar or simply take a tour of this wonderful, historic venue.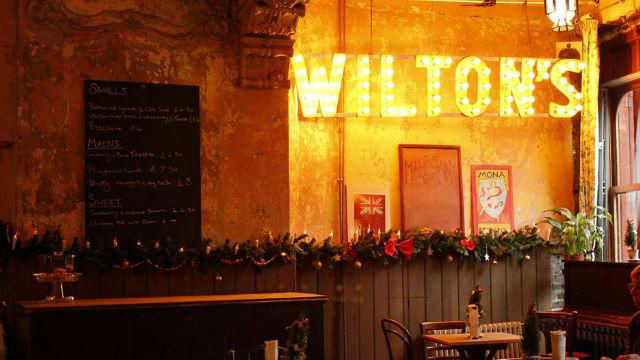 4. The Temple
Explore the history of law in London in the Temple area of the capital. Either side of The Temple Church you will find Inner and Middle Temple, each with their own gardens, dining halls, libraries and chambers. Temple Church, with its rare circular nave, was established by the Knights Templar in the 12th century; more recently, it played a central part in Dan Brown's blockbuster The Da Vinci Code.
5. Postman's Park
Postman's Park gained its name due to its popularity as a lunch spot with workers from the nearby old General Post Office. Now it's home to the unique Watts memorial, a gallery of glazed tablets commemorating tragic acts of bravery. This corner of green space would be an even better kept secret it weren't for Jude Law's character visiting the park in the 2004 film Closer.
6. Chin Chin Labs' Liquid Nitrogen Ice Cream
Indulge in an ice cream like no other at Chin Chin Labs in Camden. The original concoctions of this unusual ice cream parlour come to life thanks to the freezing properties of liquid nitrogen. You can see the process as you wait to be served, amid chemical clouds in the shop's laboratory. Chin Chin Labs' delicious creations come in quirky flavours such as watermelon and red velvet.
7. Pie and Mash Shops
It doesn't get much more traditional London than a plate of pie, mash and the classic green liquor; maybe with a side of the cockney favourite, jellied eels. Here are seven of our favourites, from East End pie and mash shops to some more gastronomic takes on the classic.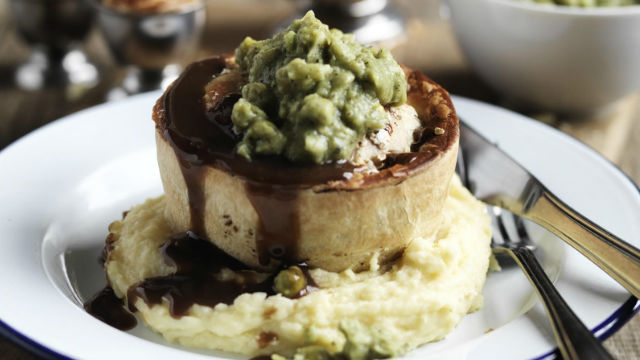 8. Wallace Collection
Housed in a grand old London town house in Marylebone, The Wallace Collection mainly features painting, furniture and porcelain from 18th-century France. Through the 28 rooms, there are works by Old Masters including Titian, Canaletto, Rembrandt and Gainsborough, and fine ancient armoury. The courtyard restaurant is a hidden gem in itself.
9. Dennis Severs' House
One of London's stranger tourist attractions is Dennis Severs' House. Visitors are invited to wander around the artist's former home, which is presented as if it has just been left by an 18th-century family, with food uneaten and beds recently slept in, making it one of the capital's original immersive experiences.
10. Fulham Palace
While many tourists to the UK enjoy visiting a National Trust properties, not everyone expects to find stately homes and palaces in London. Fulham Palace is free to enter and offers a wealth of art, architecture, history and a varied programme of events throughout the year.
11. Little Venice
Just as its name suggests, Little Venice is London's answer to the famous Italian city. Home to various waterside cafes, pubs and restaurants, the area comes alive in the summer months as Londoners jump on canal boats or walk along the riverside to nearby Camden or Regent's Park.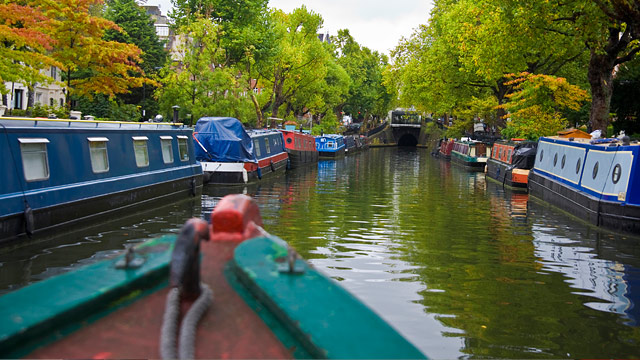 12. Kyoto Gardens in Holland Park
The Kyoto Japanese Garden is a hidden gem wrapped in another hidden gem: Holland Park. The beautiful park is tucked away in smart Kensington and is a favourite of Joanna Lumley. The park has plenty of its own hidden corners, with winding paths, statues, peacocks, an opera house and an orangery, alongside the tranquil Kyoto Gardens.
13. Leighton House
Also in Kensington, the former studio-house of Victorian artist Frederic, Lord Leighton is now one of London's best-kept secrets. The interiors alone are worth the trip, including the elaborately tiled Arab Hall. Leighton House is also home to some of London's finest Victorian paintings, drawings and sculpture, including works by Edward Burne-Jones, John Millais and Leighton himself.
14. Horniman Museum and Gardens
Located off the beaten track in leafy south London is the family favourite Horniman Museum and Gardens. The free museum is a cabinet of curiosities, from musical instruments to natural history, including the famous giant stuffed walrus, an aquarium and beautiful gardens.
15. Kenwood House
Perched on the edge of Hampstead Heath is another hidden piece of London heritage to explore. Kenwood House is full of little gems, from Robert Adam's gorgeous, pillared library, to the sculpted gardens and various masterpieces dotted throughout the property, from the likes of Rembrandt, Turner and Vermeer.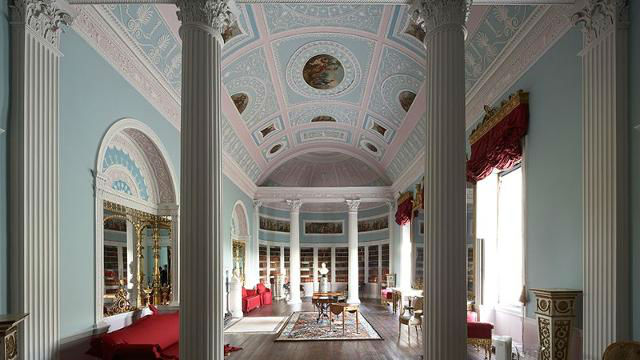 16. Geffrye Museum
Another of London's more idiosyncratic museums can be found amongst the beautiful 18th-century almshouses and gated gardens in the heart of bustling Shoreditch. The Geffrye, Museum of the Home explores English houses from 1600 to the present day, focusing on the living rooms of London's ever-changing urban middle classes.
17. Chelsea Physic Garden
This tranquil green space is often forgotten by both Londoners and tourists, which is a shame, as it's utterly charming. A walled space beside the Thames, Chelsea Physic Garden was established in 1673 and is London's oldest botanic garden, containing around 5,000 edible, useful, medicinal and historic plants.
18. Savoy Museum
This small, free museum is located next to The Savoy Hotel's American Bar. The museum displays cards from some the hotel's famous guests, old photographs and vintage alcohol (a vintage cocktail will set you back a mere £5,000). The Savoy lobby is also home to Kaspar the cat, a statue which is used to this day as an extra guest when there's 13 at dinner.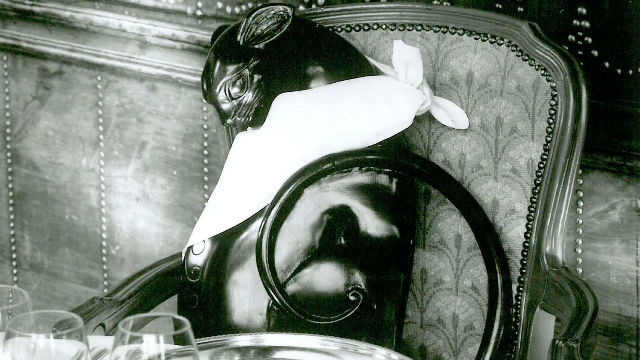 19. Camden Passage
Tucked behind Upper Street in Islington, Camden Passage is a real treasure trove of cute cafes, independent boutiques, vintage shops – where you'll find everything from exquisite one-offs to fun party outfits – as well as an antiques market selling furniture, curios, war memorabilia and various bric-a-brac.
20. The Guildhall
Once upon a time Roman London hosted gladiatorial combat in its very own amphitheatre. This piece of London history was hidden away until 1988, when the building of the beautiful Guildhall Art Gallery revealed its circular walls and bloody history.
Want more? Check out our Secret London itinerary