Paul Smith Marylebone High Street (Shoe and Accessories)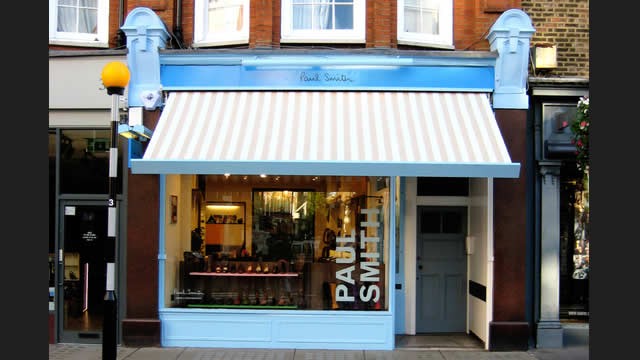 About
Paul Smith specialises in modern British fashion for men, women and children at designer prices. All designs can be made-to-measure.
Venue Details & Map
Paul Smith Marylebone High Street (Shoe and Accessories)
Address

38 Marylebone High Street
London

W1U 4QF

Telephone:

+44 (0)20 7935 5384

Public transport:

Baker Street, Underground
Yelp Reviews
a very neat and tidy shop that is bright and visually appealing.
please note they stock only shoes and accessories.
since i was looking for a pair of their musa trainers, i decided that this must be the shop i should go to.
alas, i should not have been so presumptuous!
they didnt carry that particular pair designed by alan aldridge!
the staff was however really helpful in locating the shop...more
I was away for two weeks and returned home to find a lovely surprise: Paul Smith has opened a shoe store on Marylebone High Street right across from Coco Momo's. After a year of watching boutiques close one after another, it was nice to see something new open for once.
The store caters to feet: shoes, boots and socks to be more specific. The front half of the store serves men while the...more