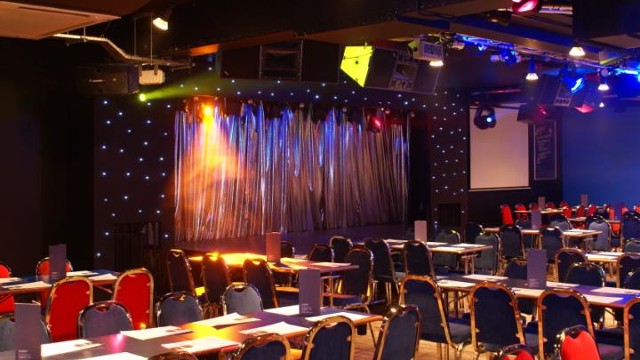 Venue Details & Map
Camden Highlight
Address

11 East Yard
Chalk Farm Road

Camden

London

NW1 8AB

Telephone:

+44 844 844 0044
Yelp Reviews
Came here with a friend of mine last month. It was nice. Some of the comedians were corny, but there were few that made me laugh so they made up for the wack comedians.
Even the host was funny too.
Drinks were at a reasonable price too.more
We kicked off our night of bar-hopping in Camden with this establishment just next to the locks. The Highlight is staffed by a surprisingly courteous security staff; bartenders there are alert and on-point. All good things.
This venue has two floors: the main bar being on the ground floor and a generous outdoor smoking patio on the second. I understand that Comedy Central will hosting a few...more