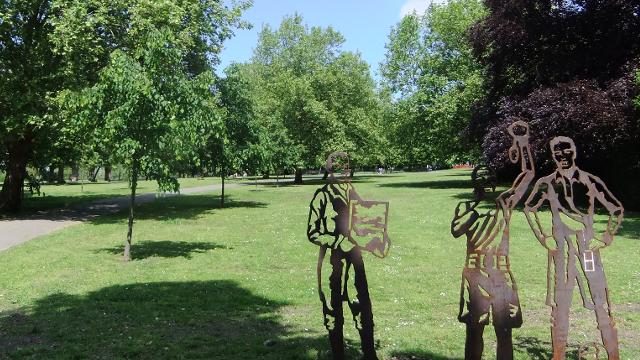 About
Downhills Park is an award winning 12 hectare park in Haringey. It has an open recreation space and a managed garden area that includes a rose garden, tennis courts and basket-ball courts as well as a newly updated playground.
Near the tennis courts is the Downhills Park Café, a social enterprise that supports adults with learning disabilities into employment.
Venue Details & Map
Downhills Park
Address

West Green Road/Philip Lane


West Green

London

N15 3RB
Yelp Reviews
Although the Philip Lane entrance isn't the most exciting, there are a couple of things to keep an eye open for. There's some lovely London Plane trees and see if you can spot the cork tree off to the right.
Head down a nice avenue of Lime trees, past the playground, and you'll come out at the flower gardens where, in April, there is some stunning blossom.
To the right are the tennis...more
This is my local park and I have to say that I was really surprised when I first found about it. It is so well looked after. There is a few free tennis courts and special areas to play football and basketball.
It is all free and very tidy and neat so I hope it will stay this way because it is very nice.more