Ten Room at Hotel Cafe Royal London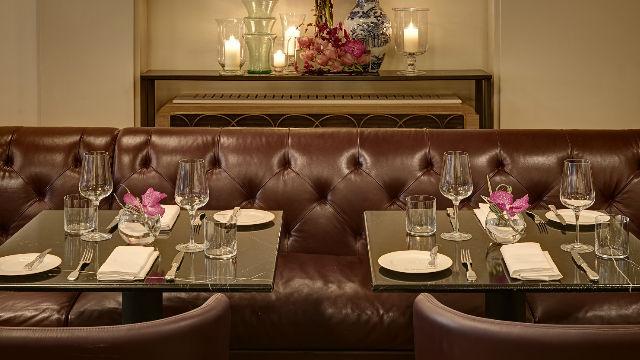 About
An informal and modern space within Hotel Café Royal London, this restaurant serves a range of traditional and contemporary British classics. Food here is served all day – whether breakfast, brunch, lunch, cream tea or dinner.
Venue Details & Map
Ten Room at Hotel Cafe Royal London
Address

68 Regent Street


London

W1B 4DY
Yelp Reviews
When I first started blogging, I was super secret squirrel about the whole thing. Hence why my blog name doesn't contain my real name. (It's Lauren.... so it's 'Elle' as in L...oh never mind) but since I' ve 'come out' and started meeting people in the blogging community, I've realised how frickin' awesome people are.
Case in point - Lauren of the Lifestyle Diaries. Not only do we share the...more
Festive menu de jour
Lovely starter of artichokes, boudin blanc and foi gras
Main of pheasant confit with caraway and black pudding blankets
Chestnut flavoured desert chocolate and ice cream.
Nice service in lovely surroundings
A lovely birthday bashmore