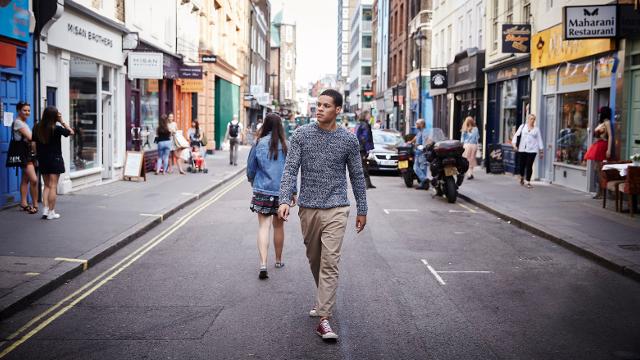 About
Berwick Street is teeming with independent record shops, bespoke tailors, textile merchants, fashion boutiques, restaurants, traditional pubs and hip cafes.
The world-famous Berwick Street Market was established in the 18th Century and is still going strong today, offering fruit and vegetable traders, flower sellers and street food, including Jerusalem Falafel, Savage Salads and Freebird Burritos, which are a hit with locals and tourists alike.
Berwick Street has been a destination for vinyl record collectors since the 1980s when it became known as 'The Golden Mile of Vinyl'. This corner of Soho is still home to central London's largest concentration of independent record shops, including Reckless Records and Sister Ray. Berwick Street was the location for the cover shoot of the 1995 Oasis album '(What's The Story) Morning Glory.'
New restaurants include The Real Greek, an authentic Eastern Mediterranean restaurant, and Franco Manca, the pizza specialist from Naples.
Popular with fashion designers and costume makers for films and TV, Berwick Street is also home to a host of fabric shops, such as The Cloth House, Borovick Fabrics and Silk Society.
Venue Details & Map
Berwick Street
Address




W1F 8SE