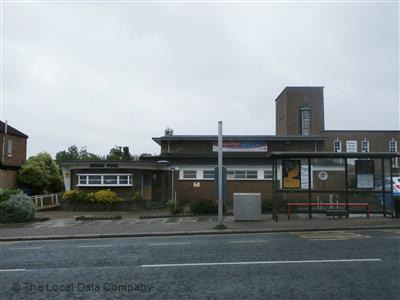 Venue Details & Map
Arnos Swimming Pool
Address

269A Bowes Road

Bowes Park

London

N11 1BD

Telephone:

+44 (0)20 8361 9336

Public transport:

Arnos Grove, Underground
Yelp Reviews
I use regularly the swimming pool at Southgate leisure centre and today tried the Arnos Pool. I couldn't believe it. Aspects that definitely need improvement in Arnos pool: hygiene, changing rooms and reception. I'm not planning to return any time soon.
You pay the same amount and southgate is so so much better. Also, in Arnos the lockers don't return the coins and we have to pay extra if...more
As part of my regime to have a washboard stomach by summer 2012 I decided to try and suppress my ick-reflex and give the local pool a try. I always enjoyed swimming as a kid and it's supposed to be fabulous for toning up so thought it'd be a great first stop on the road to my bikini body.
Now, this is a tiny little pool run by Enfield Council and their site reliably informed me that 6:30am -...more