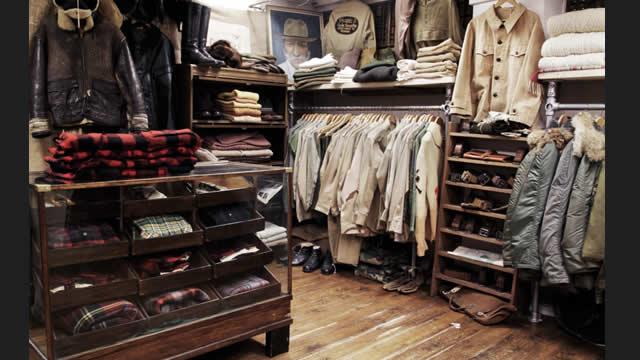 About
The Vintage Showroom Ltd was formed in 2007 to house an ever-growing archive of vintage showroom and accessories collected by co-founders Douglas Gunn and Roy Luckett. The Vintage Showroom has become one of the leading resources for vintage menswear in the UK, with the archive covering the early-mid 20th century and specialising in international work, military and sports clothing, classic English tailoring and country wear.
The Vintage Showroom opened its first shop in May 2009 in Earlham Street in Seven Dials. The shop was formerly FW Collins & Sons Ironmongers, a much-loved London institution.
Venue Details & Map
The Vintage Showroom
Address

14 Earlham Street

Covent Garden

London

WC2H 9LN

Telephone:

+44 20 7836 3964
Yelp Reviews
Selling menswear only, The Vintage Showroom has a real boys club feel to it. The shop used to be home to a hardware store - FW Collins & Sons Ironmongers (since 1835), the guy's have done well to retain that workshop look, and the setting sits perfectly with the style of clothes.
Selling vintage from 1940's up to 1970's, focusing mainly on 1950's, this is not a shop for vintage bling, but...more
After reading about this place and its parent showroom on http://www.acontinuouslean.com/2010/02/24/a-closer-look-at-the-vintage-showroom/#more-14109, I made it the first stop after the Heathrow Express. This place is a vintage menswear dreamland. If everything had been my size, I would be bankrupt. This isn't ironic t-shirts and jeans. It's menswear. Like from the 1950s and earlier with...more