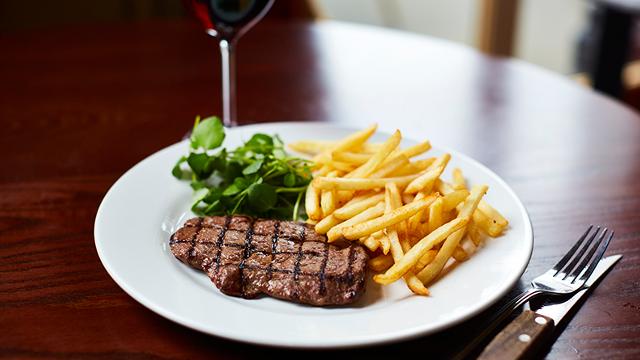 About
With a combination of delicious food, great wines and a real ambience, Café Rouge has embodied the style and je ne sais quoi of French dining since it opened way back in 1989.Now with over 90 sites across the country it's just the place to mull over the morning papers with a cafe au lait and a croissant, pop in for a spot of lunch, share a post-work drink or relax over an evening meal.The menu covers a range of French classics from croques and baguettes, ideal for a quick and easy snack, to more substantial fare such as steak frites and boeuf bourguignon. Likewise, the wines are predominately French; many made by lesser known producers, and provide the perfect accompaniment to the food on offer.No hassle, no rush, no skinny- decaff-double-shot-to-go, just a vibrant atmosphere that moves with your moods throughout the day.
Prices
Typical meal price:
From £

25.00

(€27.87) per diner
£25 and under
Venue Details & Map
Cafe Rouge - Dulwich
Address

84 Park Hall Road

Dulwich

London

SE21 8BW
Yelp Reviews
2.5 out of 5


Based on

2

reviews
Top 2 reviews of
Cafe Rouge - Dulwich
Cafe Rouge - Dulwich
2 out of 5
2 March 2014
To be clear - I'm really, really not a fan of writing bad reviews about businesses but in this case I have to.
This place is normally really nice but today I must have caught them at a bad moment. It was quite busy in there but the service was quite poor. I felt sorry for the waiter because it was clear he was over whelmed with this amount of people/ requests coming in.
I had the beef burger...Read More
Cafe Rouge - Dulwich
3 out of 5
3 September 2007
Dulwich is such a lovely area and I feel that places such as Cafe Rouge captures and fits in really well here, I TRY not to opt for chains when visiting areas (as I was here) but it just seemed like a good place to sit and people watch, with a tea or coffee and something sweet - in this case I had banana and chocolate sauce crepe with vanilla ice cream and yes it was as good as it sounds! The...Read More