Many families visit London in February, as UK schools have a half-term holiday for one week of the month. If you're in London during half-term, attractions will be busy and there will be extra family-friendly activities at most venues.
The weather is often cold in February, so make sure you wrap up warm. Now is the time to visit London's indoor attractions, or warm up at a cosy London pub.
London Events
Most years, London's Chinese New Year celebrations, the largest outside Asia, take place in February, but in 2017 the celebrations are taking place at the end of January.  
Run past some of London's most iconic landmarks while raising money for charity during the Cancer Research UK London Winter Run.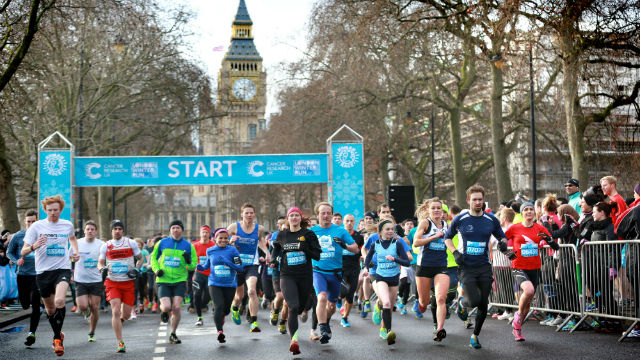 There's no better place to spend Valentine's Day than London. There are plenty of places to impress your loved one, including top romantic theatre shows, luxury hotels, award-winning restaurants, or one of London's amazing attractions.
Pancake Day, or Shrove Tuesday, was originally a Christian tradition marking the start of Lent. In London, there may be special pancake races taking place, or you can celebrate at one of London's pancake restaurants.
Style comes to town when London Fashion Week opens, and fashionistas can enjoy a piece of the action at London Fashion Weekend. Enjoy makeovers, designer shopping and catwalk shows from top clothing brands.
For more things to do in February in London, take a look at our events calendar and guide to what's on in London. And catch the best of the London stage this month with our theatre guide.
WEATHER: For average seasonal temperatures and rainfall, see our London Weather page.
Sign up for our monthly enewsletter for year-round updates about what's on in London.