By April, spring is definitely in the air. The coldest months have gone in favour of more sunshine and a few rain showers.
With the weather improving, it's a good time to visit London's parks, and take a river cruise. Or head out of Central London to see ducklings and chicks at London Wetland Centre in Barnes (South West London).
April Events
This year, Easter falls in April. Many London attractions will have family-friendly events and activities taking place, including Easter egg hunts. Hotels will often have special Easter packages and afternoon teas. Most shops do not open on Easter Sunday and there may be reduced public transport during the Easter weekend.
One of London's biggest sporting events, the London Marathon, takes place this month. The route takes runners all over London, including past some of London's top attractions. You can cheer the runners on from the sidelines and enjoy the party atmosphere.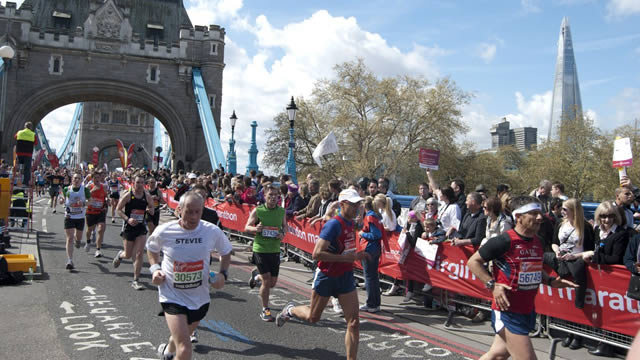 Enjoy music, performances and fun activities at City Hall and The Scoop, in celebration of Vaisakhi, which symbolises the Sikh New Year. You'll find everything from turban tying displays, spiritual music and folk dance performances, to food stalls, exhibitions and short films by Sikh artists. There's plenty to enjoy for kids with activities galore during an afternoon crammed full of cultural experiences.
In April you can also enjoy the free St George's Day celebrations in Trafalgar Square. St George is the patron saint of England, famed for slaying a dragon. The festivities include food, parades and children's activities.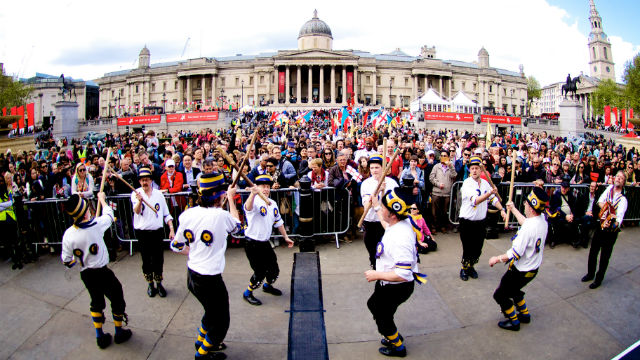 Although the Queen celebrates her official birthday in June, her actual birthday is 21 April and you may hear gun salutes being fired in Central London to mark the occasion.
For the first time in 2016, London hosted the London Games Festival, which celebrated the art, culture and business of games and video games, with a range of talks, workshops and activities, including the UK's largest Monopoly board in Trafalgar Square.
WEATHER: For average seasonal temperatures and rainfall, see our London Weather page.
Sign up for our monthly enewsletter for year-round updates about what's on in London.