World-class shopping
1. Peer into inviting shop windows and fall in love with the West End's wealth of world-famous shops. As well as boasting the treasure-trove department stores of Liberty, Fenwick of Bond Street, Selfridges and Fortnum & Mason, the area is also home to an extensive list of renowned brands including Cath Kidston, Lego and M&M's World.
2. Browse the seven atmospheric streets, packed with independent boutiques, international fashion labels and salons that make up Seven Dials. Treat yourself to a one-of-a-kind timepiece in Nixon or an expertly crafted bike saddle from B1866. If you're in need of a little pampering, take home a custom-made Le Labo perfume or stop by traditional barber Murdock for some specialist grooming. Afterwards, try out the chocolate workshops in Rococo or cocktail-making in award-winning bar The Escapologist.
3. Learn how a handmade bespoke shirt is made at royal shirtmaker Turnbull & Asser, dressers of discerning gentlemen since 1885. Choose from more than 1,000 fabrics and enjoy a glass of champagne while royal warrant-holder Steven Quin takes your measurements. With more than 130 years' experience in shirtmaking, T&A's legendary client list includes Picasso, The Beatles and Twiggy.
4. Discover a distinctive mix of renowned and independent brands in Newburgh Quarter, including Levi's Vintage Clothing, Shinola, Barbour Heritage, Lazy Oaf, Red Wing Shoes and newly opened womenswear store, The Ragged Priest. Treat yourself to beauty and grooming from Pankhurst London and Johnny's Chop Shop, and if you need a pit-stop between shops, make sure to try British Asian fusion restaurant The Ugly Dumplings.
5. Celebrate payday in style at River Island's Oxford Street store. On the last weekend of every month, in-store DJs get the party started by spinning tunes while you browse the latest collections.
6. Pick out your perfect floral summer outfit from the special collection of botanical inspired designs at Coast on Oxford Street, created in collaboration with the Royal Horticultural Society.
7. Experience A Home For All, an immersive and interactive installation brought to you by Selfridges in partnership with The New Craftsmen. Themed around a series of domestic rituals, it explores the ideas of craft and materiality combining with physical activity to encourage a sense of community, discussion, play and imagination.
8. Discover your inner Goth, Raver or Instagram Sea-Punk at Carnaby's The Subculture Archives, a pop-up cultural shopping experience for all generations. Stop by the store for book signings, artist talks, day raves and soapbox debates, and find a collection of iconic prints, clothing and more to buy from independent artists and photographers.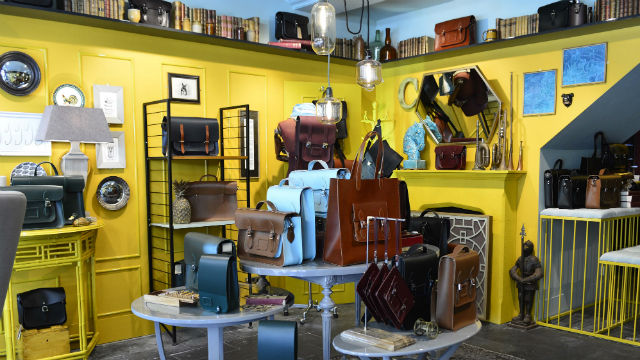 9. Add a personal touch to the gifts you buy in Seven Dials. Have the recipient's initials marked in the leatherware from The Cambridge Satchel Company or on a classic watch from Larsson & Jennings; spell your name in a necklace from Tatty Devine; or create face oils tailored especially for your skin at Neal's Yard Remedies.
10. Make yourself feel fabulous with a Too Faced Cosmetics make-up masterclass by Elyse at Oxford Street's flagship Debenhams store. Beauty addicts can also add rainbow colours to their hair at BLEACH and upgrade their manicure at WAH London with a special Virtual Reality Nail Designer treatment.
11. Pick up some new threads on Oxford Street with G-Star's latest jeans and denim collection. The stylish G-Star RAW designs showcase a fresh take on traditional denim, including reworked denim finishes, summer-inspired white denim and camo-print patterns.
12. Take advantage of instant tax refunds for international visitors from House of Fraser's Premier International Lounge. Just some of the benefits include instant cash refunds, money-saving fees and consolidation of multiple purchases. The swanky lounge also has free WiFi and mobile phone charging points.
13. Explore Nike's huge flagship store on Oxford Street for four floors of sports apparel, footwear and equipment. Visit Nike Town London to find the perfect running shoe in the trial run zone, customise your own football club shirt, design a bespoke pair of trainers, and much more. The store also offers personal shopping and a great range of other services.
14. Pick up a beautiful collection of travel-inspired keepsakes at Pandora on Oxford Street. The jewellery store welcomes its summer range which features blue and pink leather bracelets, as well as delicate hand-finished charms.
15. Get some expert advice on your new summer wardrobe from the Regent Street Stylists. Find leading names in high-fashion and celebrity styling on hand to help you find the perfect outfit in one-on-one, tailored appointments. Alternatively, explore the street on your own and experience the in-store personal shopping experiences at world-class flagships like lululemon, Tory Burch, Coach, Burberry and many more.
16. Find a truly unique mix of original independents and international brands in Soho. Shop at cutting-edge clothing designers OTHER, Oliver Spencer Soho and Universal Works, find bespoke tailoring at Chris Kerr, or pick up Swedish trends at Sandqvist and Nudie Jeans. If you're a fiend for footwear, get the latest trainers from Footpatrol or Axel Arigato's sportwear section. Alternatively, create your own fashion and interior designs from the quality fabrics at Misan.
17. Make the most of Soho's independent record shops by spending hours flipping through the vinyl at Sister Ray and Reckless Records.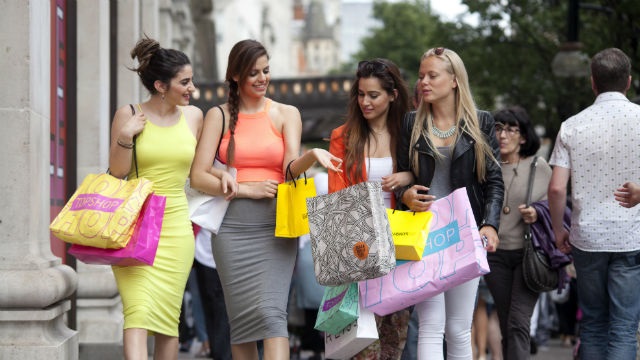 Delectable dining experiences
18. Visit Ralph Lauren's first London dining destination, Ralph's Coffee & Bar, nestled next to the flagship store on Regent Street. This new London edition houses a 24-seat cafe, with 12 additional spots at the bar, echoing the sophisticated club-like atmosphere of The Polo Bar in NYC. The new intimate space offers a curated menu of light fare in the traditional American style.
19. Experience the culinary delights of Heddon Street, a hidden gem dotted with top-class places to eat. Take your pick of the chic eateries including Gordon Ramsay's Heddon Street Kitchen, stylish European restaurants Piccolino and Aubaine, and vegetarian and vegan paradise Tibits.
20. Take the world-famous afternoon tea served in the spectacular Palm Court, noted for its glittering chandeliers and elegant mirrors, at The Ritz London. Enjoy a large selection of finely cut sandwiches, freshly baked scones and a delicious range of exquisitely presented pastries and teacakes served by the attentive and dedicated waiters who provide a flawless service.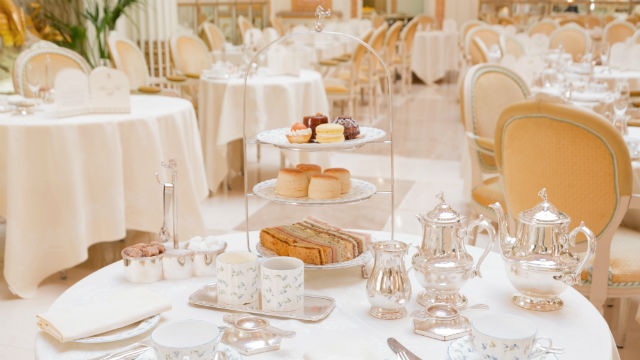 21. Explore the diverse selection of restaurants, bars and cafes in Soho, where traditional British pubs such as The Blue Posts meet eclectic restaurants, from tapas bar Ember Yard to Asian fusion gastropub The Duck and Rice. Travel the globe as you try the area's international cuisines; get a taste of Asia with Thai grill Kiln, tuck into Indian small plates and cocktails at Kricket or head to Japanese Izakaya-style restaurant Shackfuyu for Western inspired dishes. Alternatively, get stuck into Neil Rankin's South American BBQ at Temper, Mediterranean meze at Med Café, or head to the East Coast with New York City-inspired Dirty Bones.
22. Detox at the W London hotel's Retox Brunch and get stuck into an unlimited fresh smoothie bar, fresh fruits, homemade granola and healthy salads at this vibrant Sunday affair. Mix it up with brunch staples like smashed avocado and eggs Benedict, and finish with the loaded desert stage, starring Oreo cheesecake. Indulge in bottomless bubbles while DJs and live music entertainment add to the atmosphere.
23. Take it easy at St Christopher's Place, London's hub for all-day alfresco dining that's nestled between Oxford Street and Marylebone. Allow the day to blend into evening as you sample different cuisines from its mix of laid-back cafes and restaurants.
24. Visit Wiltons, one of London's oldest restaurants, known for serving the finest oysters, wild fish and game in a tranquil and traditional atmosphere. Celebrating its 275th anniversary this year, Wiltons was established by George William Wilton in 1742 and started life as a shellfish-monger. Today, the restaurant has an international reputation that reflects the epitome of fine British dining.
25. Expand your culinary horizons and sample authentic East Asian cuisine in the heart of London. From Thai, Malaysian and Korean, to Singaporean, Indonesian, Burmese and everything in-between, Chinatown is home to hundreds of restaurants and shops serving up an authentic taste of East Asia.
26. Try unusual and unique dishes created by top chefs from around the world in Seven Dials' exciting array of restaurants. Tuck into a savoury afternoon tea at Monmouth Kitchen, sample ever-changing macaron flavours with world-renowned pastry chef Pierre Hermé or get stuck into a delicious meal prepared from foraged ingredients at Native. If you need a quick bite over a drink, Talli Joe matches its tapas-style Indian cuisine with cocktails infused with spices and herbs.
27. Eat your way around the world in Carnaby with 30 global cuisines and more than 60 restaurants, cafes, bars and pubs to try in this colourful part of Soho. Start in Europe with Greek delights from The Life Goddess, Spanish-Italian flair at Dehesa with hearty tapas options, and British comfort food at Mother Mash. Head to the Hawaiian coast at Island Poké and Kua 'Aina, and be among the first to try the delicious Indian sharing plates at the new Darjeeling Express.
28. Escape lively Oxford Street at the John Lewis Gardening Society Rooftop, opening for its second summer atop the flagship department store. Cool down with an ice-cold beverage served from the new Gardener's Arms, rumoured to be Britain's smallest pub. Reserve a "summer house" complete with a private herb and flower garden and outdoor seating, or a larger "pavilion" where you can sit and enjoy British-inspired food from a rooftop menu.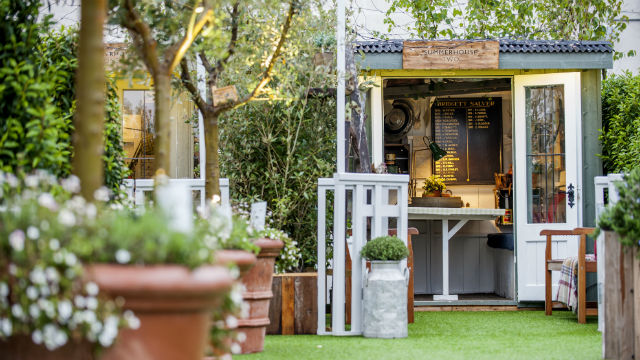 29. Make the most of London's summer with a delightful picnic in one of the gorgeous Royal Parks surrounding Sofitel London St James hotel. Its head chef serves a ploughman's picnic with a selection of sandwiches, tasty charcuterie from Trealy Farm, salad, cheeses and Parisian pastries.
30. Explore the three floors of alfresco foodie haven Kingly Court and see why the cult restaurants like Shoryu Carnaby, Pizza Pilgrims, Le Bab and Señor Ceviche are favourites among Londoners. Tasty, healthy choices are available from The Detox Kitchen, Moosh and SO Pure Café; or if you feel like a treat, allow yourself to be tempted by the novelty cocktails from 1940s bar Cahoots or Caribbean beach shack The Rum Kitchen.
31. Walk through one of London's oldest markets, as you explore Berwick Street Market. Dating back to 1778, the bustling street food destination offers a huge array of delicious options, including Greek2Go, Savage Salads and Jerusalem Falafel, as well as traditional fruit, vegetable and florists' stalls. 
32. Head to Neal's Yard to discover a bright and colourful hidden pocket of Seven Dials. The picture-pretty courtyard is packed with ethically-minded cafes and shops, and is the ideal alfresco spot to sit and watch the world go by. Afterwards, pop into Neal's Yard Dairy to find a fantastic array of speciality cheeses to take home.
33. Stop your search for the best flat white or that truly authentic macchiato and head straight to Soho. Classic tea and coffee houses such as Yumchaa, Damson & Co and My Place Soho have helped to establish Soho's thriving cafe culture. Soho Bikes has an in-store cafe serving exciting new blends each week, while Timberyard has been voted Europe's best independent coffee shop by the European Coffee Awards. Venetian restaurant Polpetto serves up some of the finest traditional Italian coffee, or head to Flat White for standout coffee with Aussie-Kiwi heritage.
34. Discover London's newest dining destination, St James's Market, and its collection of one-of-a-kind restaurants and cafes. Indulge in outstanding coffee and pastries at Ole & Steen or Urban Tea Rooms, delight in the Scandinavian flavours at Aquavit, experience duck in all its styles at Duck & Waffle Local, tempt your tastebuds with Asian flavours at Anzu and take a culinary journey to Venice through Salt Yard Group's latest endeavor, Veneta.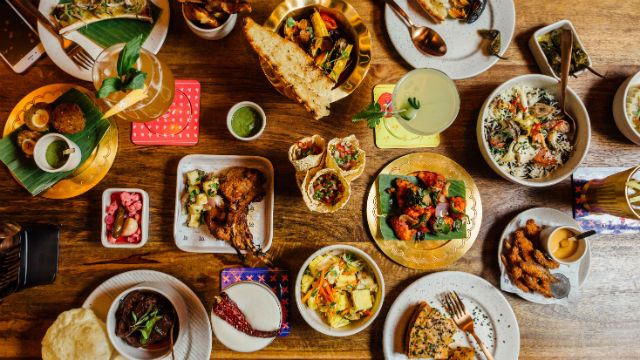 Music and entertainment
35. Trace the vibrant music history of iconic Carnaby with the free walking tour app, Carnaby Echoes. From the opening of Jazz club Murray's on Beak Street in 1913, through to the present day, immerse yourself in the musical past of Carnaby with the app that brings stories, sounds and performances vividly back to life.
36. Revel in a unique evening of fine dining and live entertainment at the Ritz BBC Big Band Ball on 22 September. Begin the evening with a champagne reception at the magnificent William Kent House and follow this with a four-course dinner at the Ritz Restaurant, created by Michelin-starred Executive Chef, John William MBE. The night ends with an exclusive live show from the BBC Big Band with singer Iain MacKenzie.
37. Dust off your dancing shoes and get your jazz hands ready as the West End Live musical theatre extravaganza returns to Trafalgar Square this June. With performances from dozens of the West End's biggest shows, including this year's biggest hits An American in Paris, On The Town and 42nd Street, along with classic must-sees like Les Miserables and Disney's The Lion King, it's impossible not to sing along.
38. Treat the little ones to a show this summer. For the whole of August, under-16s can attend some of the biggest West End plays and shows for free – when accompanied by an adult paying full price – as part of Kids Week 2017. Encouraging young people to get involved with theatre, there's a schedule packed with activities to accompany it, from puppetry workshops and Motown masterclasses, to dance classes and exclusive Q&As.
39. Try your luck inside the UK's biggest and busiest gaming club, Leicester Square's Hippodrome Casino. Over three floors, you'll find everything from blackjack and baccarat to roulette and slots, plus a 180-seat music and cabaret room, six bars and the Heliot Steak House.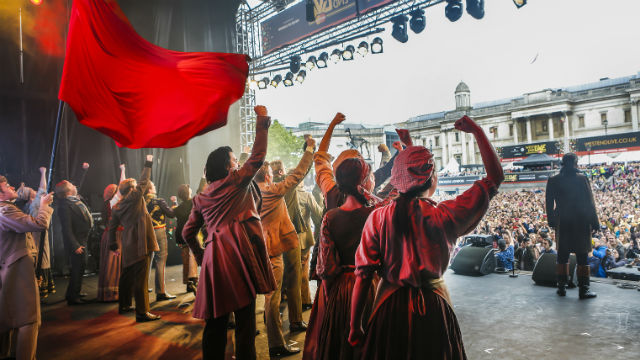 Arts and culture
40. Spot the giant globe bearing the words "London Welcomes the World" hanging above Carnaby Street. The installation celebrates London's openness and diversity as part of the Mayor of London Sadiq Khan's #LondonIsOpen campaign.
41. Discover some of the world's best emerging artistic talent curated by Royal Academician Eileen Cooper at the world's largest open submission exhibition, the Royal Academy Summer Exhibition. Working alongside the Summer Exhibition Hanging Committee, the team at the RA invites artists from across the globe working in a range of media to display their work.
42. The Halcyon Gallery hosts Italian artist Stefan Curo's premier exhibition in the UK, Stardust. Inspired by his solo travels to India and Mongolia the works depict Curto's meticulous attention to detail, with each piece containing on average 60,000 individually placed bespoke crystals.
43. Get to know the coolest artists in London as you explore Carnaby. Visit souvenir store, We Built This City to pick up fun artwork and gifts from more than 250 homegrown designers, including the exclusive Carnaby chocolate bar with a wrapper illustrated by Harry Bloom. Get involved in creative events at the Lomography Gallery Store, including regular workshops and discussions by guest speakers. Plus, pick up your own piece of Carnaby art with a limited edition tote bag designed by London illustrator Hattie Stewart.
44. Take the chance to experience some of Mayfair's leading galleries on a Brown's Hotel Saturday Mayfair Art Tour, hosted and curated by Maeve Doyle, a London art aficionada with more than 18 years' experience as an agent, curator and gallery owner. Following the final gallery visit, guests return to the hotel for a three-course lunch with wine pairings.
45. Experience the infectious buzz of one of London's hidden shopping gems this summer with a visit to St Christopher's Place. An essential addition to any London visitor's little black book, this neighbourhood has the perfect blend of independent brands and high street heroes alongside unrivalled outdoor all-day dining.
46. Check out the kaleidoscopic colours, bold patterns and geometrical shapes emblazoned on 13 of London's most decorated streets. Carnaby's street art includes the Little Marlborough Street mural, a giant 3D Union Jack flag on Carnaby Street, and a giant plug on Ganton Street. The street art continues with Julian Opie's LED walking portrait, Shaida Walking, and the newly installed #LondonIsOpen giant globe on Carnaby Street.
47. Explore Bird Street, the world's first "smart street" debuting this summer. The street plays host to a revolving mix of pioneering pop-ups, from trailblazing fashion and wearable technology, to the latest in dining innovations. The tech-friendly hub, just off Oxford Street, is home to range of progressive sustainable technologies, including Pavegen technology that generates electricity and data from football.
48. Come and experience the very best of London's independent film scene at Picturehouse Central this summer. This year's 2017 Sundance Film Festival sees the screening of 14 feature films first shown at the Sunday Film Festival in Utah, including A Ghost Story and The Big Sick. Enjoy panel discussions and Q&As with the filmmakers.
49. Recall some of the rich cultural memories from Heddon Street's past as Regent Street joins the London Festival of Architecture for the first time this June. Learn about the connection the area has to Disney's Snow White and the Seven Dwarfs and music legend David Bowie as part of the Hidden Heddon experience.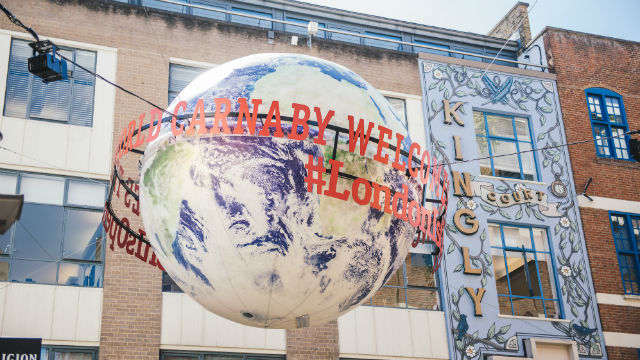 Special events
50. Step into Fortnum & Mason for a once-in-a-lifetime candlelit midnight feast in the famous Food Halls. Enjoy a special three-course menu of exceptional Fortnum's food and drink, including Glenarm beef, salmon, finest cheeses and more. Extraordinary entertainment completes the night.
51. Make the most of the special foodie deals and experiences on offer as London Food Month hits Regent Street. Try sushi and pasta-making masterclasses, and snap up £1 oysters and complimentary Bloody Marys.
52. Join Kar-Shing Tong, London-based food photographer and influencer, to celebrate the very best of what Chinese cuisine has to offer. On 17 June, Kar-Shing Tong hosts two guided culinary tours through Chinatown, giving you the opportunity to sample an array of popular as well as lesser-known dishes.
53. Stroll down Summer Streets on Regent Street to enjoy a plethora of entertainment and activities, as well as delicious food and drink. The annual traffic-free event takes place across the first four Sundays in July and transforms the bustling street into one big summer party.
54. Watch as Regent Street is transformed into an American Football zone on Saturday 30 September to kick off the 2017 NFL London Games. Join in the fun with interactive games, cheerleaders and appearances by NFL stars as excitement builds ahead of games featuring the Baltimore Ravens, Jacksonville Jaguars, Miami Dolphins, New Orleans Saints, Arizona Cardinals and Los Angeles Rams in the capital.
55. Head to trendy Carnaby during London Fashion Week this September. Home to more than 100 international and British brands, this go-to destination for fashion lovers will host a range of fashion and beauty events, as well as live-streamed catwalk shows.
56. On Saturday 19th August, enjoy a free day of comedy, music, dance and theatre at Seven Dials' Spotlight Festival. Relax on the pop-up lawn around the Dial and make the most of in store and on street activities and discounts from retailers, restaurants and cafes throughout the seven streets of Seven Dials.
57. Celebrate the arrival of this year's Pride in London festival with exclusive in-store events, offers and discounts for festival revellers across Carnaby, Seven Dials and Soho. Enjoy two weeks of fun celebrating the capital's LGBT+ community. Be sure to check out the Pride in London pop-up shop and take a picture by the #LoveHappensHere Carnaby Pride arch or the Seven Dials Pride Geotag.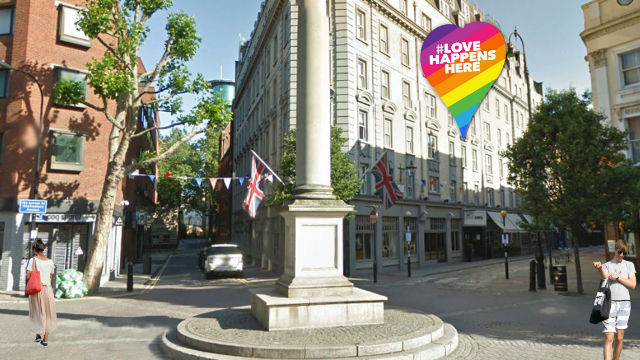 New to the West End
58. The Langham hotel opens the doors to its latest establishment this July as The Wigmore comes to Regent Street. Inspired by the great British public houses of the past, The Wigmore features great wine on tap, cask ales and craft beer, plus a menu of tastebud-tantalising British grub overseen by Michel Roux Jnr.
59. Experience new food and fashion at Seven Dials this summer. This July, BOKI opens the doors to its tea and coffee emporium on Earlham Street, and neighbour Rosa's Thai Cafe joins the street with fresh, authentic Thai Food. Also this month, British jewellery brand Dinny Hall brings refined elegance to Monmouth Street, while unisex leather accessory brand Knomo debuts at Neal Street.
60. Get your hands on all the latest gadgets at Dyson Demo - Dyson's first UK shop, on Oxford Street. Try out a range of Dyson technology from vacuum cleaners to hairdryers, and look out for the debris wall featuring more than 1,000 jars filled with dust and debris. You can also visit the store's team of professional hair stylists for a spot of free pampering.