Whether you're looking for things to do in Croydon today or want to discover what's on in Croydon this weekend, you'll find plenty of events to take your fancy in this happening suburb.
What's On in Croydon
Lost Format Society Rooftop Cinema, 18 May-25 August
Settle down to a cult film at Lost Format Society's rooftop cinema this summer. Perched atop Centrale Car Park in the town centre, this big screen oasis features a lounge and bar area, a courtyard garden and plenty of food and drink to enjoy while watching the likes of Slumdog Millionaire, Rogue One and City of God.
Warhol Croydon, 1-30 September
Enjoy all things Andy Warhol in Croydon this September as the groundbreaking artist is celebrated with a month-long programme of free events curated by RISEgallery. See original Warhol works in a special exhibition at the gallery, go on a walk to discover street art inspired by the pop artist, and learn more about the artist with a series of lectures, screenings and other events.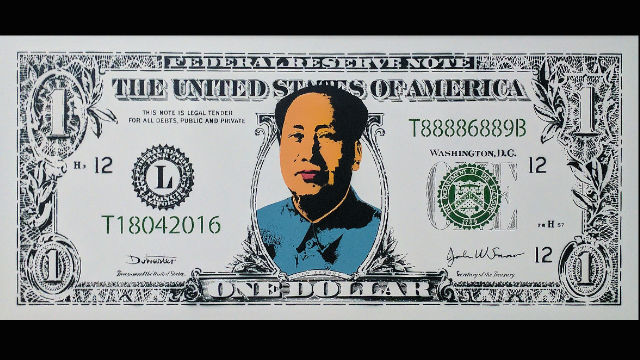 Croydon International Mela, 30 September
Take part in a colourful celebration of South Asian culture at the Croydon International Mela. Experience a vibrant festival atmosphere across Croydon as you watch live performances of traditional and contemporary music and dancing. Plus, take part in family activities and enjoy something delicious from the outdoor food and drink stalls. Check back nearer the time for more details.
Dance Umbrella: Croydon, 14 October
Spend an afternoon watching free live dance performances and join in the family activities at The Queen's Gardens in Croydon, as part of Dance Umbrella's city-wide festival. Watch French dancer Satchie Noro move in unison with a 40 foot (12 metre) shipping container in her extraordinary show Origami, inspired by the Japanese art of paper folding.
Oktoberfest Croydon, 27-28 October
Enjoy a fun weekend of traditional Bavarian-style entertainment, food and drink inside one of Europe's largest beer tents at Oktoberfest Croydon. The world-famous celebration is new to Croydon for 2017, and you'll find the town's Wandle Park given a Bavarian makeover with authentic oompah bands, traditional German fare and plenty of steins of beer.
Croydonites Festival of New Theatre, March/April 2018 TBC
Watch exciting contemporary theatre at the Croydonites Festival, which brings local creative talent and dynamic performance work from around the UK to Croydon's independent theatre venues, such as Matthews Yard and Turf gallery. Past line-ups have included an ensemble by author Zella Compton and immersive theatre from Jamal Harewood.
Croydon Heritage Festival, June TBC
Celebrate Croydon's unique history and heritage with more than 150, mostly free events taking place across the area for the Croydon Heritage Festival. Organised by the Whitgift Foundation, the festival returns for 2018 with talks, tours around historic parts of the borough, as well as film screenings, photography exhibitions and installations in the town centre.
Purley Festival, June/July TBC
Discover local music talent across three outdoor stages at the Purley Festival. Alongside the live music, you'll find plenty of festival highlights - the 2016 event included a park cinema experience, silent disco, climbing wall, street cocktails, a range of performance artists and an area especially for kids. Bring along a picnic, soak up the buzzing atmosphere and enjoy a fun, free day out with all the family.
Croydon PrideFest, June/July TBC
Celebrate love in London as the PrideFest parade returns for the third year, winding its way through central Croydon. You'll also be able to enjoy other free LGBT+ events and activities, from live music in The Queen's Gardens, to food and drink in Boxpark. Check back nearer the time for more details.