1. Riley The Ice Cream Cafe
It might be small in size but Riley Ice Cream Cafe thinks big. This North London stop-off has all your classic favourites, alongside more unusual flavours inspired by other popular sweet treats, such as Turkish Delight, Biscotto and Nutella.
Recommended: Classic vanilla and chocolate, plus natural varieties such as raspberry and lemon.
2. Amorino
Global ice cream specialist Amorino aims for the highest quality and refuses to use artificial colours or flavourings. Order your ice cream in a cone and it'll come presented in a flower shape. Blooming marvellous!
Recommended: Pistachio, L'Inimitable (hazelnut) and Mango Sorbet have customers coming back time and again.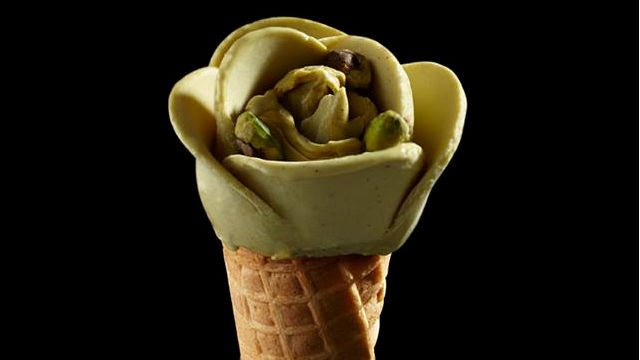 3. Marine Ices
Mamma mia! At Marine Ices, the ice creams are "made the Italian way". We're not sure how that's different but the flavours sure taste delicious and super-natural.
Recommended: As well as the staples like chocolate and vanilla, the Ferrero Rocher and White Chocolate are winners.
4. Häagen-Dazs
Choosing your favourite flavour of ice cream is half the fun at Häagen-Dazs's flagship shop, which is located right bang on Leicester Square. The huge menu includes ice creams, sorbets, milkshakes… and with many more flavours than your average Häagen-Dazs supermarket selection.
Recommended: Cookies & Cream, Belgian Chocolate and Strawberry Cheesecake all go down a treat.
5. Gelupo
Dense and deliciously flavoursome, Gelupo's ice creams are personally created and tested by its chef Jacob Kenedy (of sister restaurant Bocca di Lupo). Cue exciting flavours like Ricotta; Kiwi, Gin & Elderflower; and Rhubarb Custard & Tiramisu.
Recommended: So many to chose from, but the Espresso Sorbet is exceedingly popular, as is the Blood Orange Granita (the oranges for which are sourced direct from Sicily).
6. Oddono's
"Life's too short to eat bad ice cream" is the slogan, and Oddono's works hard to supply an alternative with its expanding London empire (there are six London outlets) of natural gelato, made daily at its Artisan Laboratory.
Recommended: Out of Oddono's 130 flavours, pistachio is top of the popularity charts, with hazelnut and Oreo not far behind.
7. Chin Chin Labs
Claiming to be Europe's first-ever Liquid Nitrogen Ice-Cream Parlour, Chin Chin Labs uses quick-freezing nitrogen (like Heston Blumenthal) to create gourmet ice cream with a super-smooth texture.
Recommended: Flavours change weekly but you'll always find vanilla, chocolate and The Brown-wich (brownie ice-cream sandwich) – plus a dairy-free option/vegan option.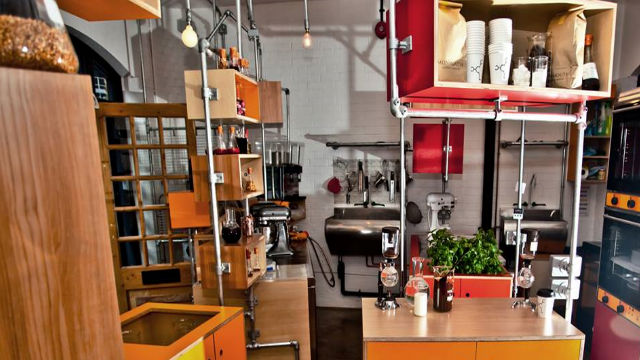 8. Ruby Violet
The ice creams at Ruby Violet are handmade with local, fresh ingredients and organic milk right here in London – Tufnell Park to be specific. Flavoursome seasonal specialities pop up regularly, such as the new Damson & Sour Cream and Raspberry, Rosewater & Prosecco sorbet.
Recommended: Customers can't get enough of the Heath Honey & Honeycomb ice cream, Chocolate Sorbet and Elderflower & Prosecco Sorbet.
9. The Parlour
With the mouthwatering prospect of cocktail floats and cocktail sundaes served alongside a selection of ice creams, sorbets and frozen ice cream, suddenly a family day out at this Central London ice cream parlour becomes very appealing. Plus, what a great excuse to nosey around the rest of Fortnum & Mason, where The Parlour is located.
Recommended: Visitors to The Parlour can't get enough of the Salted Caramel, Strawberries & 12-Year Old Balsamic Vinegar and Sandringham Coffee.
10. Black Vanilla
In the historic heart of Greenwich, Black Vanilla is shaking things up with a seasonal menu of gelato and sorbet that changes daily – and is made fresh that day. Signature flavours include Wild Strawberries & Clotted Cream and Stem Ginger & Acacia Honey.
Recommended: Black Vanilla patrons obviously have the travel bug, favouring Himalayan Salted Caramel, Alfonso Mango and Venezuelan Chocolate.