Vegetarian Restaurants in London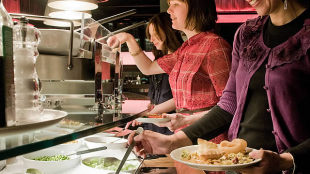 From superfood feasts to a raw-food revolution, you could never accuse the vegetarian food scene in London of being boring. 
Most restaurants in London offer vegetarian options. There are also plenty of strictly vegetarian restaurants to choose from. 
With every imaginable option available – be it bargain lunch or haute cuisine – it's not only vegetarians who make the most of London's many meat-free restaurants. 
If you thought vegetarian food was just lentils and tofu, think again – and book yourself into one of the great veggie restaurants listed below. Many also offer vegan options.