From après-ski lodges to cosy cabin bars, here's all you need to know to find the best Christmas drinks in London this festive season.
Après-Ski Lodges
Lodge d'Argent at Coq d'Argent
Après-ski-themed bar Lodge d'Argent at City restaurant Coq D'Argent offers a range of winter warmers to get you in the mood for Christmas. Taking inspiration from the Little Red Riding Hood fairytale, the rooftop bar boasts wooden walls, wintry ferns, cushions and fur blankets. Indulge in French festive dishes while sipping on cocktails such as the Fire Wood with Pedro Ximenez, Kahlua, walnuts and orange bitters. 23 Nov-28 Feb
The Scottish Winter Terrace at The Rib Room Bar and Terrace
Enter a cosy Scottish retreat as The Rib Room Bar and Terrace hosts a Caledonian-inspired pop-up boasting a spectacular heated terrace evoking Scottish pine forests, with twinkling lights, tartan blankets and cushions. Enjoy live music on Fridays and Saturdays, and indulge in a whisky flight paired with a limited-edition Glenfiddich three-part cigar. Alternatively, choose from the exciting list of festive cocktails, such as the Cinnamon Sour, with 12-year-old Glenfiddich, sloe gin, pomegranate liqueur, sage syrup and Angostura. 20 Nov-25 Jan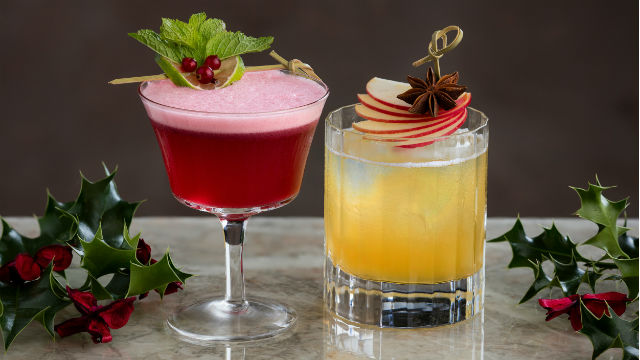 The Lodge Clapham
A festive Alpine retreat is coming to South London in the form of The Lodge Clapham, a Swiss pop-up restaurant by TV chef Jimmy Garcia. Enjoy seasonal small plates and sharing dishes in a cosy après-ski setting. Selected ingredients from independent producers are transformed by Ranulph Lees and Alex Cox - former chefs at Michelin-starred restaurant Outlaw's at The Capital – into delicious seasonal dishes. Innovative hot cocktails, including the signature butter rum, and apple and ginger mojito, are just the cherry on top of a festive menu starring an indulgent cheese fondue. 21 Oct-28 Feb
Cortina d'Ampezzo Winter Terrace at Sartoria
Have a taste of the Alps with Cortina d'Ampezzo Winter Terrace pop-up bar at Savile Row's Sartoria. Inspired by Italy's exclusive skiing destination in the Dolomites, the stunning terrace at the Libare Bar showcases festive twists of Italian classics, in collaboration with Campari. Try the Forgotten Peroni, with Appleton Estate Rare Blend, berries, vanilla and Peroni; or indulge in a Japanese Negroni, a fusion of Campari, plum sake, lemon and sugar. 25 Nov-TBC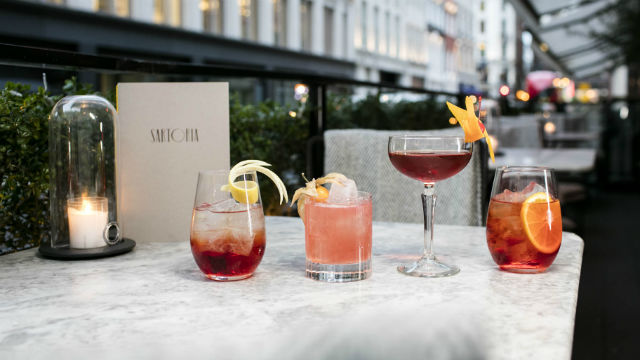 Dalloway Terrace
Discover an enchanted winter wonderland tucked away in Bloomsbury's Dalloway Terrace. Relax on the terrace, transformed by master florists Wild at Heart in a snow-covered magical forest, and enjoy complimentary hot water bottles and warming shots of Génépi liqueur. Highlights of the new festive menu include decadent hot chocolate cocktails from the internationally-renowned chocolatier Maison Pierre Marcolini: try the Bourbon Brittle, with Old Spot-infused Makers Mark, praline vodka and hot chocolate. 8 Nov-31 Jan
Rekorderlig Cider Lodge at Southbank Centre's Winter Festival 
Popular cider brand, Rekorderlig, has revived its winter pop-up at the Southbank Centre as part of the Winter Festival. As well as providing both hot and cold ciders, the lodge also offers cider-infused cocktails, including the Hot Plum Hearth & Home, Spiced Plum Frost and Passionfruit Gimlet. The lodge has been created by Underbelly, which is already well-known for its two other Southbank events: Udderbelly Festival and London Wonderground. 11 Nov-22 Jan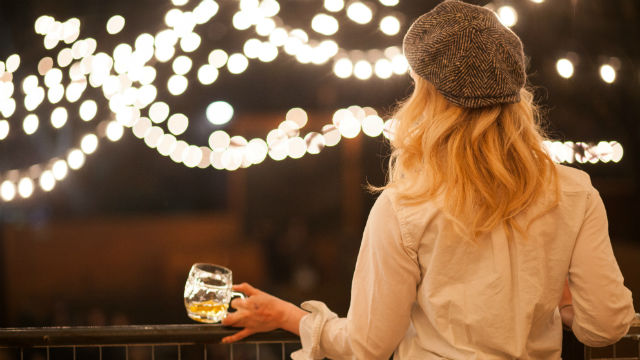 Trendy Hotel Bars
Siberian Nights at The Churchill Bar & Terrace
Be amazed as The Churchill Bar & Terrace at Hyatt Regency London is transformed into a charming Nordic retreat. The exciting cocktail menu takes inspiration from Siberia's hand-crafted spirit to offer a wide range of Beluga Vodka-based creations. Sink into the terrace's fur-lined seats and warm up with hot water bottles and cosy blankets. Don't miss the White Fur Warrior cocktail, with sake and absinthe-toasted marshmallows, as you tuck into The Churchill Bar's indulgent fondue. 9 Nov-Mar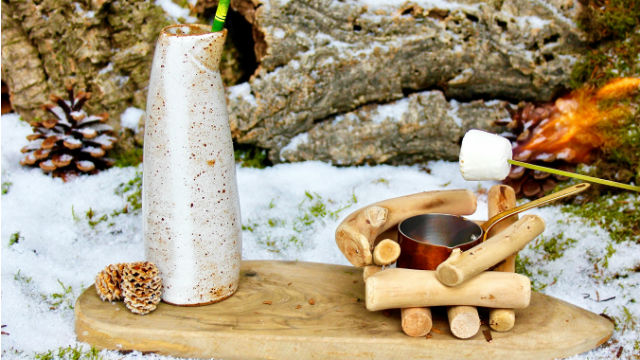 Andaz London Hotel
Try exciting new cocktail Spiced Mirtillo at Eastway Brasserie and Catch Bar & Lounge at the Andaz London Hotel. An exciting mix of Chairman's Reserve rum, spiced cranberry, Luxardo Maraschino cherry juice, lime and Angostura bitters, this creative concoction is Christmas in a drink. Positioned near Liverpool Street, Andaz London Hotel is the ideal base from where to explore East London's vibrant nightlife after a cocktail or two.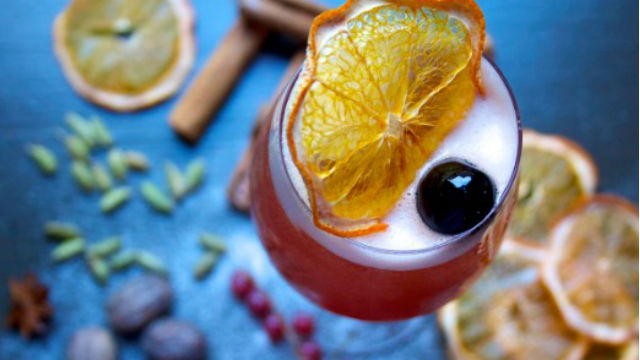 Winter Ski Terrace at The Courthouse Hotel
Discover a fascinating après-ski world in Central London with the Winter Ski Terrace at The Courthouse Hotel. Relax on the rooftop terrace after a shopping session in Carnaby Street, and enjoy vodka-based cocktails and seasonal décor, as The Courthouse Hotel teams up with Grey Goose Vodka to bring alpine delicacies to London. 15 Nov-Feb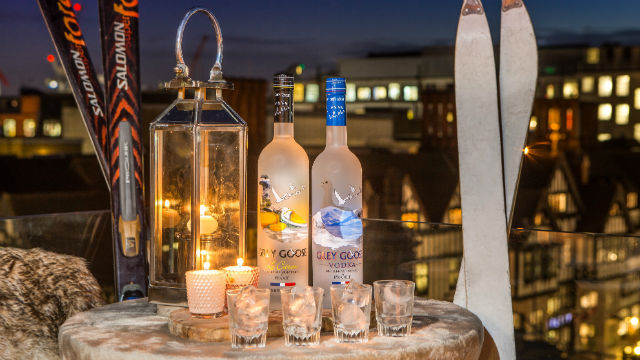 Smith & Sinclair Sensory Cocktail Pop Up Bar at Sanderson Hotel
Excite your taste buds with unprecedented textures and flavours as cocktail confectioners Smith & Sinclair take over the Purple Bar at the Sanderson hotel. Be amazed by edible cocktails and try incredible concoctions that change both in flavour and colour as they are served and consumed. Expect a theatrical presentation including festive-infused vapours, alcoholic dib dabs and lollipops. 18 Nov-24 Dec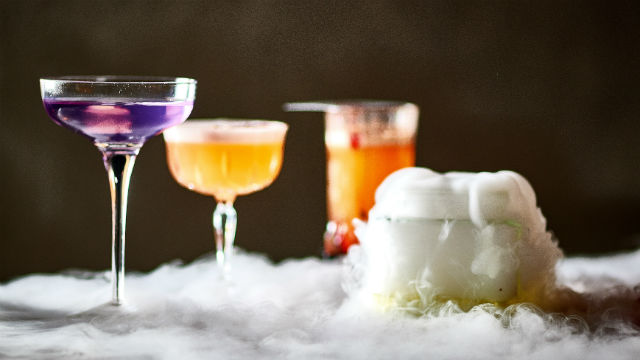 London Bars and Restaurants: Christmas Specials
Simpson's-in-the-Strand
Take a step back in time at historic Simpson's-in-the-Strand, the legendary British restaurant loved by Charles Dickens, George Bernard Shaw and Sir Arthur Conan Doyle. Taking inspiration from one of their illustrious guests, the resident mixologists have put together a fascinating Charles Dickens cocktail menu to be served at The Knight's Bar over the festive season. The Belle's Burnt Butter Alexandra, a highlight of the menu, is made using Old Raj Gin, beurre-noisette-washed Geniver, white chocolate liquor, vanilla sugar, cream and nutmeg.
Dirty Martini
Toast to the merriest period of the year with Dirty Martini's five special edition holiday cocktails. Head to Dirty Martini Monument for your Christmas party in London, and savour the Sticky Toffee Fizz: a fun combination of Captain Morgan Spice rum, Patron XO Cafe Tequila, caramel syrup and Bitter Truth Pimento Dram Liqueur, topped off with prosecco. Alternatively, Martini-lovers should go for the sumptuous Ambrosia Martini, a mix of Martell V.S. Cognac, Mozart White Chocolate Liqueur, Licor 43, with Yellow Chartreuse and Butterscotch Schnapps. 21 Nov-TBC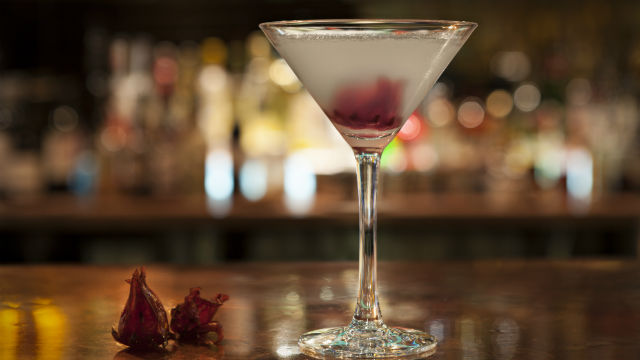 Busaba
Enjoy holiday drinks with a twist as Busaba launches a creative menu of seasonal dishes and cocktails. Travel to the intense flavours of festive Bangkok with a Thai spiced mulled wine, or sip on the captivating Bangkok Christmas Sour with lemon juice, cardamom bitters and lemongrass-infused Amaretto. 12 Nov-31 Dec
Indulge yourself even more this Christmas and check out our guide to luxury cocktail bars and rooftop bars in London, or try something unusual with our quirky Christmas food and drink options. For more ideas, try our 101 Things to do in London This Christmas page.