Redemption
Redemption restaurant and bar promises guilt-free dining in Notting Hill, with London's first alcohol-free bar and vegan menu designed by nutritional therapists. Share a raw Persian plate or elegant quinoa maki roll platter with friends alongside a non-alcoholic cocktail or two, or treat yourself to a colourful raw salad, fresh barley risotto and good-for-you dessert with raw cocoa.
The Good Life Eatery
Stylish Chelsea nook The Good Life Eatery has something for every occasion: superfood smoothies for a pick-me-up; sandwiches like Avocado Chilli Toast on Wheat Free Chia Flax Bread for lunch; and hot dinners like Roasted Ratatouille w/ Sweet Potato Felafel & Spelt for something more substantial. Don't leave it too late though: The Good Life Eatery closes at 8pm during the week (7pm Saturdays, 6pm Sundays). Clean cuisine fans will shortly be able to get their guilt-free fix at a new branch of The Good Life Eatery opening in Marylebone.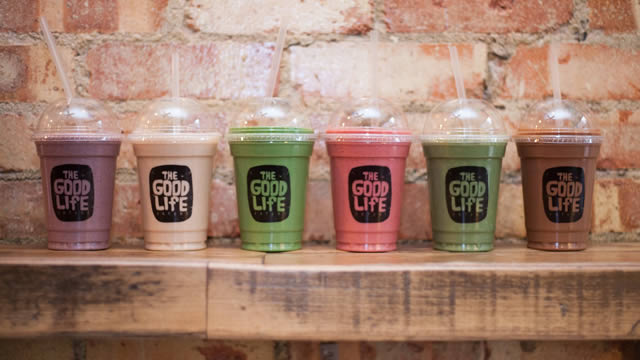 Tanya's Café, myhotel
Tanya's Cafe at myhotel Chelsea covers all raw food bases – from breakfast, lunch and dinner to "Superfood Cocktails" and raw chocolate. Everything is plant-based, hand-picked, organically grown, ethically-sourced and free from refined sugar or gluten – from the spirulina breakfast energy balls to the Thai curry made with green curry kelp noodles.

Wild Food Café
Tucked away inside Neal's Yard near Covent Garden, the Wild Food Café is a colourful oasis in Central London. Veggie, vegan and "raw-centric", its menu includes dishes such as I Love Ewe (Grilled sandwich with unpasteurised Neal's Yard dairy sheep cheese, caramelized onions & gherkins on toasted organic sourdough bread), wild organic salads and what it claims to be "the best raw veggie burger in town".
Whole Foods Cafe
Part supermarket, part cafe, Whole Foods' Piccadilly branch is a handy stop off for lunch while shopping around Regent Street or Oxford Street. Stock up on cheese, organic produce and charcuterie to take home, or sit in and sample the hand-rolled sushi, made to order burritos, pastries and other hot and cold snacks. There's seating indoors and out, with free Wi-Fi.
#CookDaily
Think vegan food is boring? Think again. #CookDaily at Shoreditch's cool BoxPark aims to put the va-va-voom into vegan with delicious, flavoursome dishes taking inspiration from as far afield as the Caribbean as well as French and English cuisine. There's High Grade (stir-fried vegetables with hemp oil in a barbecue sauce), Yoga Fire chickpea and sweet potato curry, and many more vegan bowls to choose from.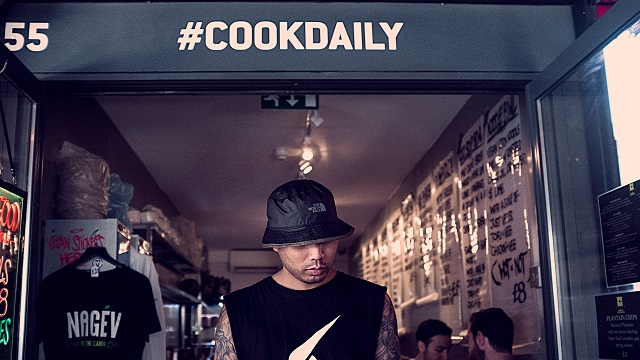 26 Grains
Tucked away inside Neal's Yard near Covent Garden, 26 Grains serves up tasty (and wholesome) grain-based dishes. There are fruit porridges, exotic porridges (like the Banana Cacao with coconut yogurt, cacao nibs and banana) and even savoury porridges (including Chicken, Tomato Coconut and Egg & Kale); plus bircher muesli, a smoothie bowl, juices of the day and hot drinks.
Nama
Raw food is king at Nama in Notting Hill. As well as being a restaurant, it offers raw food courses, catering and cleanses. Open throughout the day, you can nibble on dishes such as Ooosha's Spiced Coconut Porridge for breakfast; Kohlrabi Ravioli with Nut 'Cheese' for lunch; and pizzas (made with a courgette and walnut base) for dinner – all wheat free, organic and vegan.