The Cancer Research UK Boat Races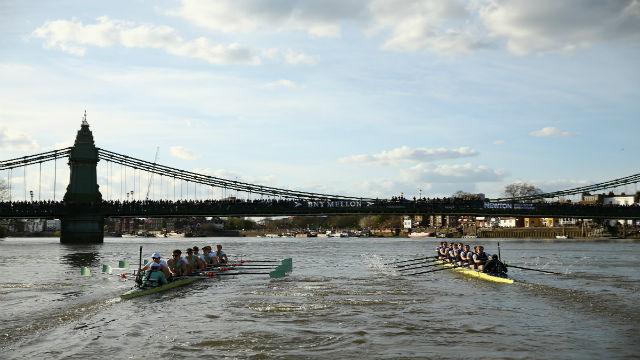 About
The Oxford and Cambridge Boat Race is one of the world's oldest sports events, and one of London's most popular.
The BNY Mellon Boat Race is joined on the Tideway by The Newton Women's Boat Race, also with crews from Oxford and Cambridge Universities.
Watched by thousands along the banks of the Tideway, between Putney and Mortlake in London, and by millions more on TV around the world, The BNY Mellon Boat Races are a unique sporting event. With four very strong squads of athletes, these races are not to be missed.
In 2015, Oxford University Boat Club won the 161st Boat Race by 6 ½ lengths, taking the overall event record to 81–79 in Cambridge's favour. This was the first year to see the Women racing on the Tideway on the same day, with Oxford University Women's Boat Club also finishing 6 ½ lengths ahead of their Cambridge rivals
Venue Details & Map
Address

Putney

London

SW6 3UH