Explore a range of creative installations and events celebrating London's vibrant design scene at the London Design Festival 2016.
The annual festival has been showcasing the work of designers, architects, artists and retailers since 2003. This year, more than 400 large-scale installations, exhibitions and events pop up in many unique spaces across London, from world-famous museums to small local studios.
Highlights of the 2016 festival programme:
Step into Alison Brooks' The Smile: a 36m-long curved rectangular tube made from cross-laminated hardwood, located at the Chelsea College Of Art and Design.
Visit The V&A for a wide range of activities, from talks and workshops, to installations and exhibitions throughout the festival. See a six-floor stairwell filled with a mesmerising kinetic time-inspired installation, with Glithero's Green Room, and a gallery lit up by a rippling metallic ribbon, with Foil by Benjamin Hubert. Explore the museum's Engineering Season and head to the shop for some Design Festival London souvenirs.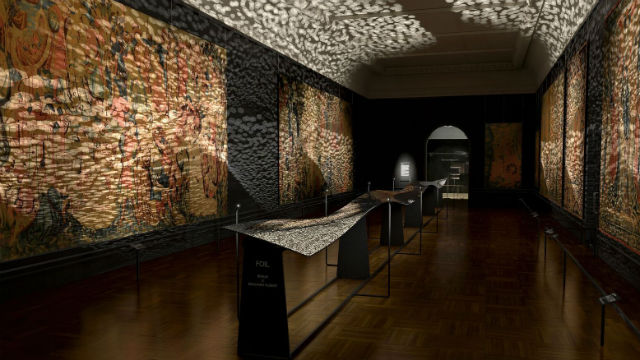 Browse the works of 250 independent designers and studios as Tent London and Super Brands London come together for the London Design Fair, located at the Old Truman Brewery between 22 and 25 September. Open for two trade-only days, followed by two public and trade days, the fair showcases design from across the world, with 15 dedicated country galleries and 200 global brands.
Visit the London Design Festival website for the full programme of activities and installations.