London Bridge City Summer Festival
Until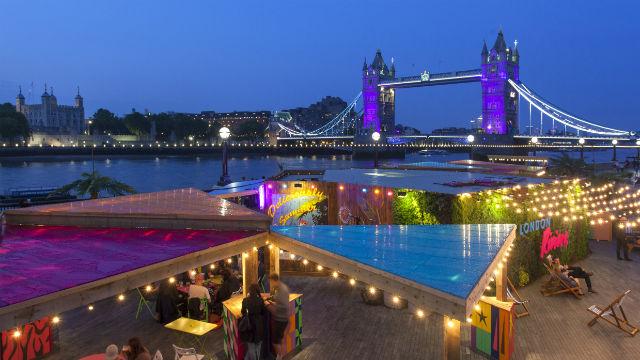 About
Enjoy five months of free summer fun between London Bridge and Tower Bridge with London Bridge City Summer Festival.
Live outdoor music, theatre, DJ sets and performances, as well as a mixed programme of activities, take place every day between 10am and 10pm in the riverside location. The London Riviera serves up a taste of the tropics with summer cocktails, street food and craft beer, while Wimbledon and the Olympic Games are screened live in The Scoop.
Show off your best salsa moves with a Monday dance class. Catch an open-air screening of Harry Potter, Top Gun, Fame and other blockbuster films in The Scoop on Tuesday. Get fit for summer with a Wednesday al fresco Zumba, yoga or spinning class at the London Riviera. Discover emerging artists with live music presented by BBC Introducing on Wednesday night. Join the biggest karaoke event with Friday night Massaoke in The Scoop, and enjoy acoustic music at Hay's Galleria during the weekend.
Visit the website for the full programme of free events and activities.