Step inside the visual world of J.K. Rowling's wizardry stories at the quirky House of MinaLima, tucked away in London's West End.
Miraphora Mina and Eduardo Lima, the designers behind the Harry Potter and Fantastic Beasts and Where to Find Them movie artwork, are showcasing their magical designs in a free exhibition. Wind your way round the narrow staircases of the four-floor house to see walls covered in prints and graphics and take a closer look at authentic movie props on loan from Warner Bros.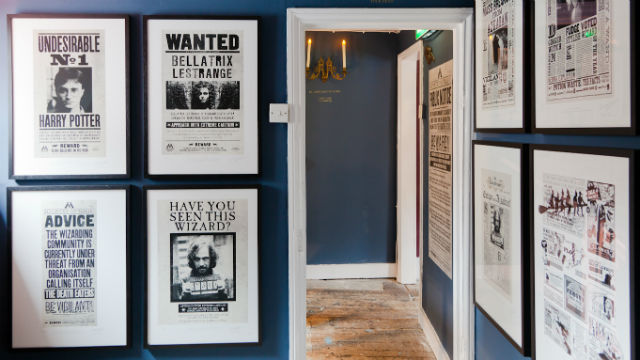 Climb to the second and third floors to see artworks and props from the Harry Potter films, including a Hogwarts Express ticket, Harry's Hogwarts acceptance letter and the Marauder's Map, and catch up on the latest wizardry news with a copy of the Daily Prophet.
Walk back down to the first floor to discover MinaLima's graphics for the Fantastic Beasts and Where to Find Them movie. The display features 44 original graphic art prints, such as the MACUSA shield design, the insignia for the Magical Congress and Chadwick Boot's textbook Chadwick's Charms, as well as movie props, all set in a 1920s New York decor.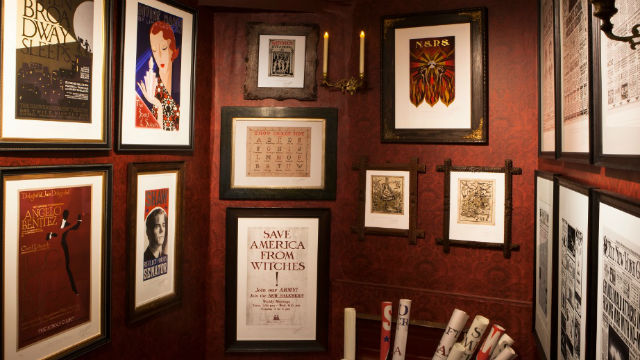 Then, make your way to the ground floor shop to pick up limited edition movie art prints and other colourful works by the design duo, as well as prop replicas, gifts and books from the MinaLima collection.