See London's river Thames brought to life in a month-long season of events along the river's 42-mile (68km) stretch during the Totally Thames 2017 festival.
This year's 150 events fall under three main themes: the river Thames' rich history, the 300th anniversary of Handel's Water Music, and the issue of plastic pollution in rivers and oceans.
Walk along the Thames to see large-scale art installations, exhibitions and live performances. Enjoy a concert below river-level or join an archaeological tour of the river's surroundings. See boats of all sizes cruise down the river, or get on the water yourself with watersports and boat parties.
Totally Thames 2017 Programme Highlights
Art Installations and Exhibitions
Spot Maria Arceo's Future Dust, a large-scale art installation made from plastic collected along the Thames, which moves to different riverside locations. The artwork lights up as night falls thanks to artist Tim Scheffer. 1-30 Sep
Explore the history of the Thames' boatyards through photography, film and interviews in a series of Working River: London's Boatyards exhibitions. 1-30 Sep
See river-inspired works of art created by young people from around the globe in the Rivers of the World exhibition in City Hall and along the Thames pathway from More London to South Bank. 1-30 Sep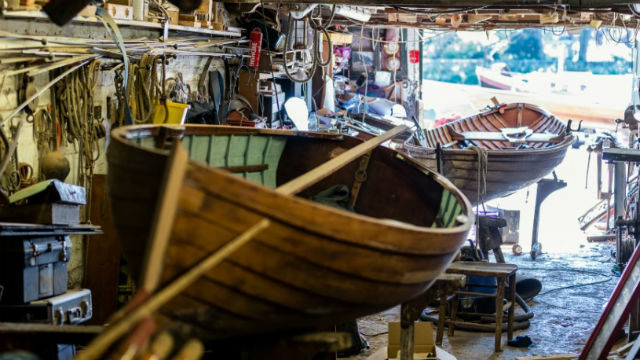 Music and Spoken-word Performances
Descend into Tower Bridge to experience Iain Chambers' Bascule Chamber Concerts, featuring classic and contemporary performances inside the subterranean Victorian space which houses the bridge's huge counterweights during lifting. 22-24 Sep
Listen to the Kid's Choir of 400 primary school children perform songs including a response to Handel's Water Music at The Scoop. 17 Sep
Hear the talented young Boat Poets' spoken-word responses to their Thames residency at the National Poetry Library, Tongue Fu Boat Party and MBNA Thames Clippers. 6, 25 and 28 Sep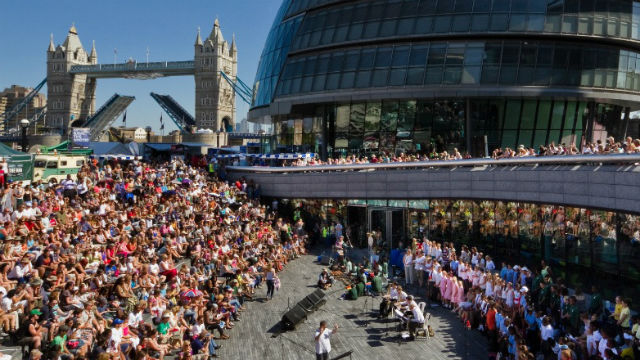 Activities on the River