By Me William Shakespeare: A Life in Writing at Inigo Rooms
Until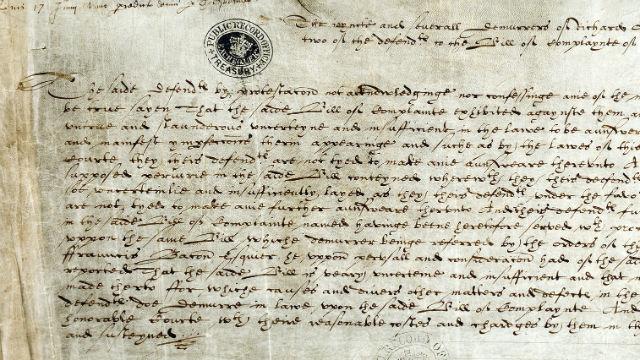 About
Follow the world-famous playwright's career and private life with By Me William Shakespeare: A Life in Writing at Inigo Rooms at Somerset House.
King's College London, in collaboration with the National Archives, presents an exhibition which reconstructs Shakespeare's life as a citizen of London through six historical documents.
Witness his dealings with the law through court papers relating to theft of theatre materials to build The Globe, a dispute over a dowry in which Shakespeare gave evidence, and the part played by Shakespeare's play Richard II in the Essex rebellion. Read accounts of his performances for the court, his participation in King James I's coronation procession and the playwright's final will and testament. And take a close look at four of only six of the playwright's signatures known to exist, and texts written in Shakespeare's own hand.
Paintings and other items go on display alongside these important documents, as well as a specially-designed digital installation, giving us an insight into Shakespeare's world and life in the Elizabethan and Jacobean periods.
This exhibition is part of Shakespeare400, a series of events marking the 400th anniversary since Shakespeare's death.