Go behind the scenes of the first ever Harry Potter film, as Warner Bros. Studio Tour London – The Making of Harry Potter marks the 15th anniversary of Harry Potter and the Philosopher's Stone with a range of special features.
See the authentic props, costumes and sets on the tour of the studios where all eight Harry Potter movies were made, and see through the eyes of the film makers who brought the Harry Potter series to life.
Welcome to Hogwarts
11 to 22 February
Enter the Great Hall just as the young wizard Harry did after he left Platform 9¾ on the Hogwarts Express and arrived at Hogwarts. See the Sorting Hat and stool, candles floating above the teacher's table and more props from the films such as Harry's Nimbus 2000 and Hagrid's motorcycle. Plus, discover the secrets behind some of the most iconic scenes from the first Harry Potter movie.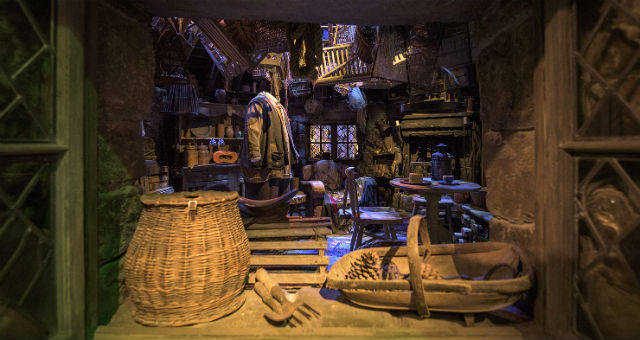 Half-Giant Hagrid
25 March to 17 April
Learn how the loveable half-giant who first introduced Harry to the wizards' world was brought to life: get up close to his costumes and props, and discover how Hagrid was made to appear so huge. Then watch Nick Dudman's creative effects team at work on the prosthetics of another mystical character: the goblin of Gringott. Don't forget to stop off at Hagrid's hut too.
Number Four, Privet Drive
27 May to 6 June
A rare chance to step inside Harry's childhood muggle home, explore the Dursley's living room and their questionable tastes in interior decorating. It's a long way from Diagon Alley (which you also get to see on the tour).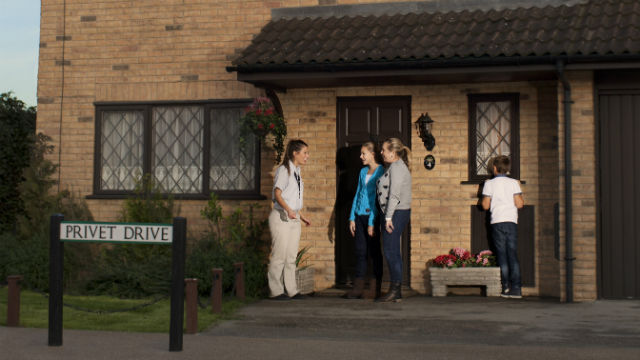 Finding the Philosopher's Stone
22 July to 5 September
With the help of Hermione and Ron, Harry Potter's main adventure in the first film was to seek out the Philosopher's Stone, which can be used to achieve immortality, and prevent it from falling into the wrong hands. Throughout the summer, you can learn about the different techniques used to make the giant chess pieces move, animate the three-headed dog and create the dangerous Devil's Snare.
15th Anniversary Celebrations
15 October to 4 November
Peer into the famous sets that first appeared in Harry Potter and the Philosopher's Stone, including the Great Hall decked out for Halloween, Gryffindor common room, Dumbledore's office, Professor Umbridge's office at the Ministry of Magic and the boys' dormitory. Plus, get up close to authentic props and costumes from some of the movie's favourite characters. Just keep an eye out for Death Eaters and Voldemort.
And don't miss Hogwarts in the Snow's return from 19 November, with sets dressed up for the festive season.