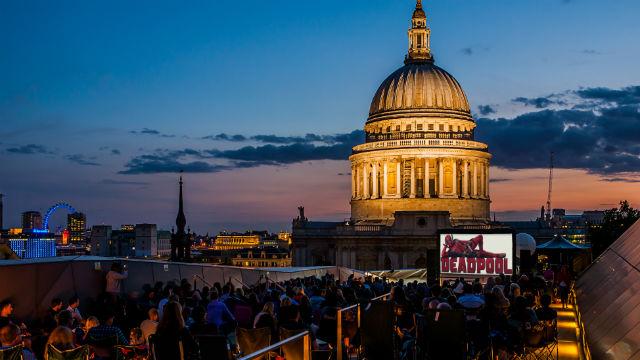 About
Catch recent film releases and timeless classics on warm summer evenings with The Luna Cinema in stunning locations across London.
Watch Gladiator in the dramatic surroundings of the Tower of London, or Notting Hill at the elegant Kenwood House. Head to Brockwell Lido, if you dare, for a thrilling screening of Jaws as you float on your very own dinghy, or hear the leaves rustle around you during Jurassic Park at Regent's Park Open Air Theatre.
The open air cinema also comes to Alexandra Palace, Kew Gardens, Crystal Palace Park and many more London locations this season, showing top films such as Star Wars: The Force Awakens, Spectre, Mean Girls, Labyrinth, Back To The Future and Grease.
Food and drinks are available to buy on site, or you can bring along your own picnic.