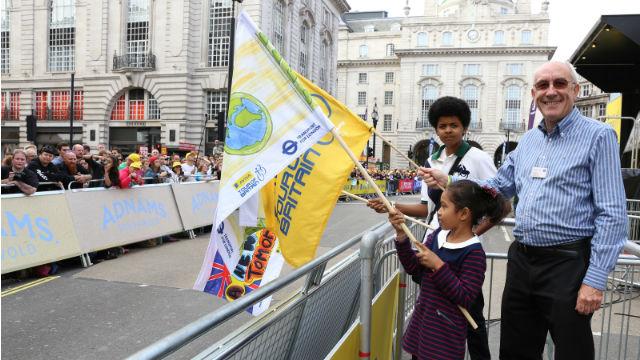 About
See the climax of the Tour of Britain as the world's top cyclists arrive on the streets of London for the final stage in the prestigious race.
Starting in Glasgow on 4 September, the Tour of Britain makes its way through Scotland, Wales and England to London, where spectators can see the world's top cyclists negotiate the thrilling route.
Riders will start and finish on Regent Street, taking in some of the city's most famous landmarks, including Piccadilly Circus, Trafalgar Square, the Strand and Whitehall throughout the 16 laps of the 6.2km (3.85 miles) circuit. There will be three sprints as part of the race.
The circuit race has been previously won by the likes of Mark Cavendish, and Bradley Wiggins.
Check back nearer the time for full details of events and activities during the race day.