London Burlesque Festival 2014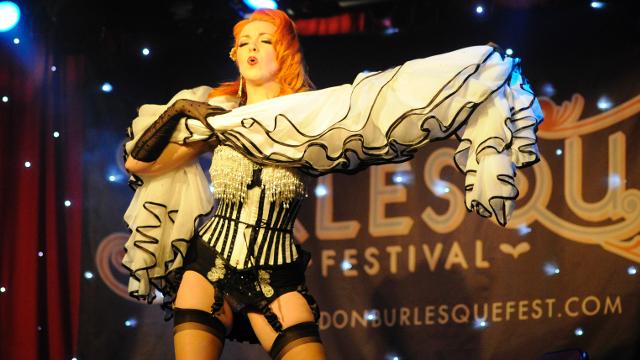 About
Join some of the best performers in the world of neo-burlesque variety as the London Burlesque Festival pops up at venues across the capital.
There's a packed schedule of shows for connoisseurs to enjoy, with 10 days of eclectic and diverse acts taking to the stage at some interesting venues. Tastefully risqué and full of colour, glamour and panache, the performers found here are looking to push the boundaries of the genre. Taking the art of the strip and the tease to the limits, the electrifying shows cover everything from the avant garde to erotic circus artists.
The biggest event of its type to be brought to the UK, highlight performers include World Burlesque Games Winners, including Bruise Violet, Colette and Willy, Eliza Delite and Natsumi Scarlett.
Venue Details & Map
Cinema

25 Red Lion Square, Holborn, WC1R 4RL [map]

Built in 1929 and Grade II listed, Conway Hall is a landmark of London's independent intellectual, political and cultural life, offering a unique blend of historic charm and a choice of events.

Entertainment Venue

14 Old Park Lane, Mayfair, W1K 1ND [map]

The historic and world renowned club staffed by the iconic Playboy Bunnies is now offering unique access through Salvatore's Bar and Baroque.