Richard Tuttle: I Don't Know, Or The Weave of Textile Language
Until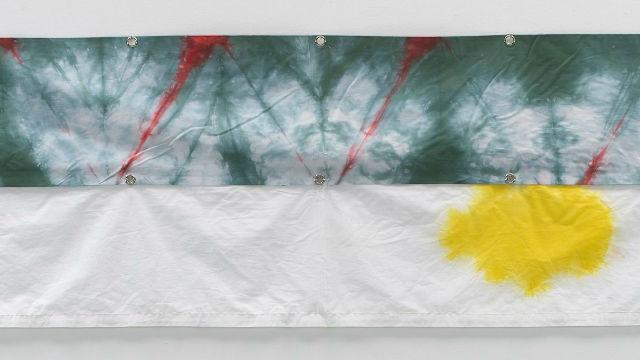 About
Study the work of American postmodernist, Richard Tuttle, at both Tate Modern and the Whitechapel Gallery through his I Don't Know, Or The Weave of Textile Language displays.
Most widely known for his small-scale works that are full of subtle detail, Tuttle's latest project is a big undertaking, as it is being divided into three distinct elements: an exhibition at the Whitechapel Gallery, a large-scale sculpture in Tate Modern's Turbine Hall and a new publication.
He is famed for hopping between various disciplines, with much of his work being described as being "in-between states". The pieces can contain elements of painting, sculpture, poetry and drawing, all combining to help him avoid easy categorisation. Producing work that tries to be ephemeral and fleeting, this latest project is the perfect chance to witness his signature themes.
The Whitechapel element of the project is his first major survey, one that traces the use of textiles in his compelling 50-year career, whether fibre, thread or textile.
The commissioned Tate Modern sculpture will be housed in the gigantic Turbine Hall from 14 October until 6 April 2015. In keeping with his exhibition, the suspended installation will primarily be constructed of fabric and will measure over 12 metres (40ft) in height.
Venue Details & Map