Take a peek behind the gates of London's private gardens and discover hidden grassy gems during the Open Garden Squares Weekend.
More than 200 London gardens, from the historic and traditional to the new and experimental, are opened up to the public for one weekend every year. Venture into private gardens, roof gardens, community allotments, urban wildlife and ecology centres, as well as gardens belonging to historic buildings, museums, restaurants, schools and shops.
Many of the gardens provide stalls, music, family entertainment and art activities as well as food and drink.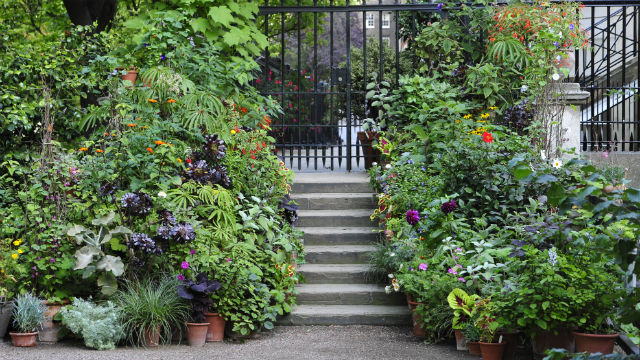 In 2016, participating green spaces included the Royal College of Physicians' Medicinal Garden, Belgrave Square, a private garden surrounded by grand mansions, and the British Medical Association Council Garden. Guided walks and tours of Regent's Park, the hidden gardens of Little Venice and Queen Elizabeth Olympic Park also took place during the weekend.
Details of Open Garden Squares Weekend 2017 are yet to be announced, so check back nearer the time for information on participating gardens and tickets.