Visit the official London residence of the Queen, as Buckingham Palace opens its doors to the public this summer.
Explore the lavishly furnished State Rooms of one of the world's few remaining working royal palaces, and look out for some of the Royal Collection's greatest treasures on display. Highlights include:
Paintings by Rembrandt, Rubens, Vermeer, Poussin, Canaletto and Claude
Sculpture by Canova and Chantrey
Exquisite examples of Sèvres porcelain
Some of the finest English and French furniture in the world
Here's our top 10 things to see at Buckingham Palace.
Every year, Buckingham Palace's summer opening features a special exhibition. This temporary exhibition can only be seen during that year's summer opening. This year's exhibition, Royal Gifts, showcases more than 200 official gifts from around the world given to the Queen during her reign. The wide variety of objects on display include a dinosaur bone turned into a paperweight, a Union Jack flag badge worn in space, an honorary BAFTA Award and a portrait of the Queen made from banana leaves.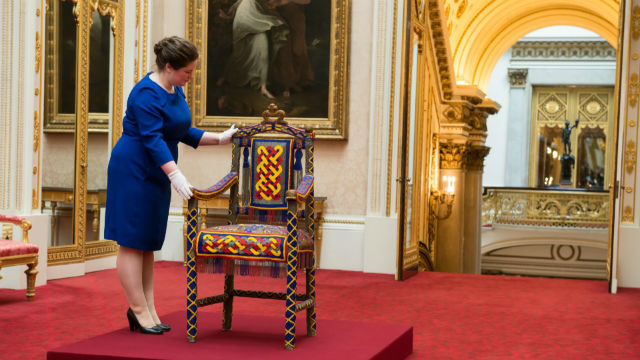 To mark 20 years since the death of Diana, Princess of Wales, this year's summer opening features an additional display in the Music Room in tribute of the princess's commitment to her official duties. Items on display include her desk from Kensington Palace, personal photo frames, her childhood typewriter and ballet shoes.
Buckingham Palace Tour Tickets
The summer opening of Buckingham Palace is extremely popular so booking tickets in advance is recommended. Entry is timed.