London International Mime Festival 2015
Until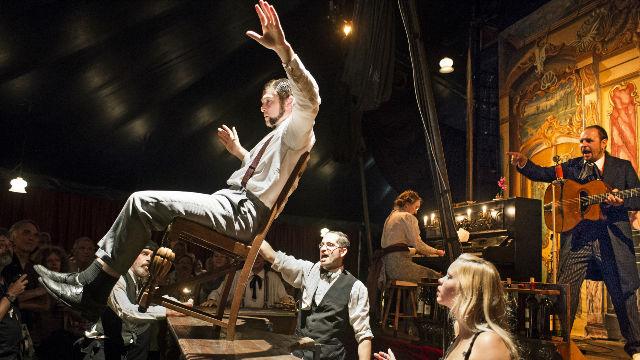 About
Celebrate the brilliant world of mime in its many forms during the London International Mime Festival in London.
The longest-running festival of its kind, this celebration of the silent art form offers theatre-goers the chance to experience a highly diverse range of shows. Always inventive and original, this season attracts some of the best performers from around the world.
Set over 24 days, several venues and a line-up of 18 companies putting on 64 performances, there are many highlights.
Young acrobatic group The Barely Methodical Troupe perform their award-winning show Bromance. Theatre Ad Infinitum offer the London premiere of their show Light, based on the Edward Snowden revelations and featuring animé-style storytelling in an Orwellian future. Meanwhile, surreal antics can be found during Trygve Wakenshaw's show Kraken, in which he uses his skills to great effect in an hour's worth of musings.